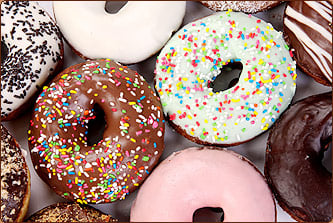 All School
Donuts with Dad - TUESDAY, Nov. 12
Start your and your child(ren)'s day off on a sweet note. Join us for
DONUTS with DAD*
(or other special person in your child's life)
Coffee, lemonade, fruit & DONUTS will be served in Memorial Hall between 8:30 and 9:00 am.
There is no cost to attend this event. It is sponsored by the BHPCNS Parents' Group. :)
Date:
11/12/2019 (Tue.)
Time:
8:30am - 9:00am EST
Location:
Memorial Hall
MY RSVP
Will you be attending the event?
Did you already RSVP? You can Edit your RSVP.

RSVP RESPONSES
Responses:
Yes: 27 No: 4 Maybe: 1


Adult Guests:
Confirmed: 28 Maybe: 1


Child Guests:
Confirmed: 29 Maybe: 1


| | |
| --- | --- |
| | Robert Sherman (1 adult, 2 children) |
| | |
| --- | --- |
| | Alessio Zampetti (1 adult, 1 child) |
Ludovic Moreau (1 adult, 1 child)


Ava s father




| | |
| --- | --- |
| | Charles Franklin (1 adult, 1 child) |
| | |
| --- | --- |
| | Lauren Huntley (1 adult, 1 child) |
| | |
| --- | --- |
| | Oded Rabin (1 adult, 1 child) |
| | |
| --- | --- |
| | Kamila Pozyczka Mydlarz (1 adult, 1 child) |
| | |
| --- | --- |
| | Adam Schindler (1 adult, 1 child) |
Jackie Meier (1 adult, 1 child)


Don and Lauren Meier




| | |
| --- | --- |
| | Paul Duggan (1 adult, 1 child) |
| | |
| --- | --- |
| | Dan Waldo (2 adults, 1 child) |
| | |
| --- | --- |
| | Charlotte Dixon (1 adult, 1 child) |
| | |
| --- | --- |
| | Eugene Joly (1 adult, 1 child) |
| | |
| --- | --- |
| | Adam Paulson (1 adult, 2 children) |
| | |
| --- | --- |
| | Kenta Usui (1 adult, 1 child) |
| | |
| --- | --- |
| | Mike Gales (1 adult, 1 child) |
| | |
| --- | --- |
| | Ricky Laeng (1 adult, 1 child) |
| | |
| --- | --- |
| | Phil Sandick (1 adult, 1 child) |
Matt Gamard (1 adult, 1 child)


Andre's dad




Wojtek Mydlarz (1 adult, 1 child)


Klara Mydlarz




Yishai Knobel (1 adult, 1 child)


(Razi's dad, looking forward!)




| | |
| --- | --- |
| | Coley Nash (1 adult, 1 child) |
| | |
| --- | --- |
| | Robert Penfold (1 adult, 2 children) |
| | |
| --- | --- |
| | Brian Walker (1 adult, 1 child) |
| | |
| --- | --- |
| | Brandon Wiggins (1 adult, 1 child) |
| | |
| --- | --- |
| | Brett Sullivan (1 adult, 1 child) |