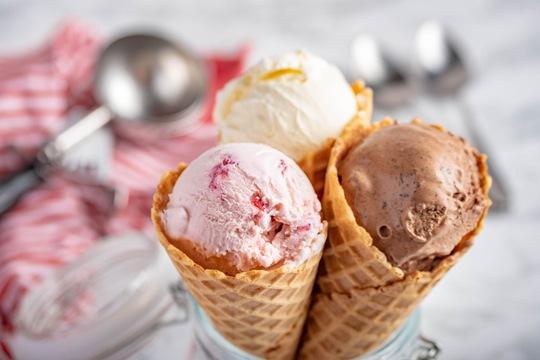 All Saints Parish
Father Dan's Farewell Reception / Ice Cream Social
Join us to bid Father Dan Waruszewski a fond farewell as we celebrate the 3+ years he spent with us at All Saints Parish.
Best wishes, Father Dan, in your new position as parochial vicar at St. Aidan Parish in Wexford!
To help us with planning, please sign up below and let us know the number of people in your party.
Thank you!
MY RSVP
Will you be attending the event?
Did you already RSVP? You can Edit your RSVP.

AVAILABLE SLOT

Attendees (200)




76 of 200 slots filled




| | |
| --- | --- |
| | Mary Ann T Scoville Scoville (2) |

| | |
| --- | --- |
| | George & Connie Schawl (2) |

| | |
| --- | --- |
| | All Saints Parishioners (4) |

RSVP RESPONSES
Responses: Yes: 86 No: 0 Maybe: 0 No Response: 154

Guest Count: Confirmed: 173 Maybe: 0




| | |
| --- | --- |
| | Ann & Patrick LeMay (2 guests) |

| | |
| --- | --- |
| | Laurie Schirra (3 guests) |

Milann Karnes (1 guest)


Gianni will be attending with his grandparents. Unfortunately I cannot be there.





| | |
| --- | --- |
| | Susan Cadwallader (1 guest) |

| | |
| --- | --- |
| | Tony Scialabba (2 guests) |

| | |
| --- | --- |
| | Jayme & Judy Russo (2 guests) |

| | |
| --- | --- |
| | joe & paula doria (2 guests) |

| | |
| --- | --- |
| | Rose Ann Rattigan (1 guest) |

| | |
| --- | --- |
| | Maria Campbell (4 guests) |

| | |
| --- | --- |
| | All Saints Parishioners (4 guests) |

| | |
| --- | --- |
| | Gordon & Mary Payung (2 guests) |

| | |
| --- | --- |
| | Carol Thompson (2 guests) |

| | |
| --- | --- |
| | Christopher Klobuchir (1 guest) |

| | |
| --- | --- |
| | Matt & Patty Konieczny (2 guests) |

| | |
| --- | --- |
| | Sr.Nancy Schnur (1 guest) |

| | |
| --- | --- |
| | Jacque Puchnick (2 guests) |

| | |
| --- | --- |
| | Michael Archer (2 guests) |

| | |
| --- | --- |
| | Joseph Schratz (2 guests) |

| | |
| --- | --- |
| | Peter A Cherry (2 guests) |

Maria Worst (2 guests)


Good luck Fr Dan. You are awesome





| | |
| --- | --- |
| | Madison Wheeler (2 guests) |

| | |
| --- | --- |
| | Connie Dittmer (2 guests) |

| | |
| --- | --- |
| | Roberta Murdick (2 guests) |

| | |
| --- | --- |
| | Davanna Feyrer (2 guests) |

| | |
| --- | --- |
| | Carla And Bobby Persin (2 guests) |

| | |
| --- | --- |
| | Joan Failmezger (1 guest) |

| | |
| --- | --- |
| | Tammy Schultheis (1 guest) |

Robert Isovitsch (3 guests)


May the Lord bless you in all of your future assignments, Father Dan!!!





| | |
| --- | --- |
| | Patricia tarcha tarcha (1 guest) |

| | |
| --- | --- |
| | George & Connie Schawl (2 guests) |

| | |
| --- | --- |
| | Kathy & Marty Tack (2 guests) |

| | |
| --- | --- |
| | Joanne and Fred Kapp (2 guests) |

| | |
| --- | --- |
| | Rita & Fred McClaine (2 guests) |

| | |
| --- | --- |
| | Sharon De Angelo (3 guests) |

| | |
| --- | --- |
| | Jocelyn Howard (2 guests) |

| | |
| --- | --- |
| | Christine Swift (5 guests) |

| | |
| --- | --- |
| | Mary Ann T Scoville Scoville (2 guests) |

| | |
| --- | --- |
| | Swartwout Ferguson (5 guests) |

| | |
| --- | --- |
| | Cindy Cusic Micco (1 guest) |

| | |
| --- | --- |
| | LAMBERT ROSENBAUM (1 guest) |

| | |
| --- | --- |
| | John Rosenbaum (2 guests) |

| | |
| --- | --- |
| | Mary Beth Rock (2 guests) |

| | |
| --- | --- |
| | Cequenda Bruggeman (1 guest) |

Connie Haswell (1 guest)


God bless you Fr. Dan. You will be missed!!





| | |
| --- | --- |
| | Deacon Mitch & Georgene Natali (2 guests) |