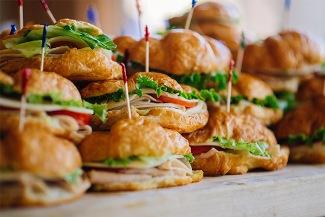 There will be no service in the building July 18th. Join us at Marietta TWP Community Center for our annual picnic.
Please pick one or two items to bring to the picnic.

FGC will provide meat, buns and condiments.
MY RSVP
Will you be attending the event?
Did you already RSVP? You can Edit your RSVP.

AVAILABLE SLOT
| | | |
| --- | --- | --- |
| Watermelon - Pre-sliced (4) | | |
| | | |
| --- | --- | --- |
| Macaroni Salad - 20 Servings (3) | | |
| | | |
| --- | --- | --- |
| Pasta Salad - 20 Servings (3) | | |
| | | |
| --- | --- | --- |
| Potato Salad - 20 Servings (3) | | |
| | | |
| --- | --- | --- |
| Fruit Salad - 20 Servings (3) | | |
| | | |
| --- | --- | --- |
| Pop - Two 2 liters or One 12 Pack (5) | | |
| | | |
| --- | --- | --- |
| Water Bottles on Ice - 2 Cases (4) | | |
| | | |
| --- | --- | --- |
| Bags of Ice - 2 Large Bags (3) | | |
| | | |
| --- | --- | --- |
| Green Beans - 20 Servings (3) | | |
| | | |
| --- | --- | --- |
| Baked Beans - 20 Servings (3) | | |
| | | |
| --- | --- | --- |
| Cole Slaw for Hot Dogs (2) | | |