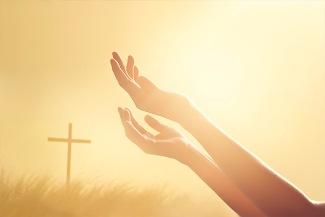 Reservación- Misa a las 12:00 pm (llega 11:40 am)
MISA EN ESPAÑOL - Noviembre 1 del 2020-
LA SANTA MISA SE CELEBRARÁ DENTRO DE LA IGLESIA
CONFESIONES EN ESPAÑOL y en Ingles:
DE LAS 11:30 A.M A 12 P.M ANTES DE LA SANTA MISA.
UNA PERSONA POR RESERVACION (FAVOR DE ANOTAR CADA ASISTENTE CON NOMBRE Y APELLIDO
Por favor escribe tu nombre y el de cada uno de los miembros de tu familia que vayan a asistir a la Santa Misa y luego haz clic en el botón de "sign up".
Si decides no asistir por favor borra tu reservación. Gracias. Capacidad 89 personas.
Date:
11/01/2020 (Sun.)
Time:
12:00pm PDT
Location:
La Misa de celebrará dentro de la Iglesia
| | | | |
| --- | --- | --- | --- |
| Created by: | | Nuestra Senora De La Gracia | |
MY RSVP
Will you be attending the event?
Did you already RSVP? You can Edit your RSVP.

AVAILABLE SLOT
Reservación de Asistencia a Misa Dominical

- Si decides no asistir por favor borra tu reservación




Silvia Barajas




925 705 1783
Reservación de Asistencia a Misa Dominical.

- Si decides no asistir por favor borra tu reservación



Reservación de Asistencia a Misa Dominical.

- Si decides no asistir por favor borra tu reservación



Reservación de Asistencia a Misa Dominical.

- Si decides no asistir por favor borra tu reservación



Reservación de Asistencia a Misa Dominical.

- Si decides no asistir por favor borra tu reservación



Reservación de Asistencia a Misa Dominical.

- Si decides no asistir por favor borra tu reservación



Reservación de Asistencia a Misa Dominical.

- Si decides no asistir por favor borra tu reservación



Reservación de Asistencia a Misa Dominical.

- Si decides no asistir por favor borra tu reservación



| | | |
| --- | --- | --- |
| Reservación de Asistencia a Misa Dominical. | | |
| | | |
| --- | --- | --- |
| Reservación de Asistencia a Misa Dominical. | | |
| | | |
| --- | --- | --- |
| Reservación de Asistencia a Misa Dominical. | | |
| | | |
| --- | --- | --- |
| Reservación de Asistencia a Misa Dominical. | | |
| | | |
| --- | --- | --- |
| Reservación de Asistencia a Misa Dominical. | | |
| | | |
| --- | --- | --- |
| Reservación de Asistencia a Misa Dominical. | | |
| | | |
| --- | --- | --- |
| Reservación de Asistencia a Misa Dominical. | | |
| | | |
| --- | --- | --- |
| Reservación de Asistencia a Misa Dominical. | | |
| | | |
| --- | --- | --- |
| Reservación de Asistencia a Misa Dominical. | | |
| | | |
| --- | --- | --- |
| Reservación de Asistencia a Misa Dominical. | | |
| | | |
| --- | --- | --- |
| Reservación de Asistencia a Misa Dominical. | | |
| | | |
| --- | --- | --- |
| Reservación de Asistencia a Misa Dominical. | | |
| | | |
| --- | --- | --- |
| Reservación de Asistencia a Misa Dominical. | | |
| | | |
| --- | --- | --- |
| Reservación de Asistencia a Misa Dominical. | | |
| | | |
| --- | --- | --- |
| Reservación de Asistencia a Misa Dominical. | | |
| | | |
| --- | --- | --- |
| Reservación de Asistencia a Misa Dominical. | | |
| | | |
| --- | --- | --- |
| Reservación de Asistencia a Misa Dominical. | | |
| | | |
| --- | --- | --- |
| Reservación de Asistencia a Misa Dominical. | | |
| | | |
| --- | --- | --- |
| Reservación de Asistencia a Misa Dominical. | | |
| | | |
| --- | --- | --- |
| Reservación de Asistencia a Misa Dominical. | | |
| | | |
| --- | --- | --- |
| Reservación de Asistencia a Misa Dominical. | | |
| | | |
| --- | --- | --- |
| Reservación de Asistencia a Misa Dominical. | | |
| | | |
| --- | --- | --- |
| Reservación de Asistencia a Misa Dominical. | | |
| | | |
| --- | --- | --- |
| Reservación de Asistencia a Misa Dominical. | | |
| | | |
| --- | --- | --- |
| Reservación de Asistencia a Misa Dominical. | | |
| | | |
| --- | --- | --- |
| Reservación de Asistencia a Misa Dominical. | | |
| | | |
| --- | --- | --- |
| Reservación de Asistencia a Misa Dominical. | | |
| | | |
| --- | --- | --- |
| Reservación de Asistencia a Misa Dominical. | | |
| | | |
| --- | --- | --- |
| Reservación de Asistencia a Misa Dominical. | | |
| | | |
| --- | --- | --- |
| Reservación de Asistencia a Misa Dominical. | | |
| | | |
| --- | --- | --- |
| Reservación de Asistencia a Misa Dominical. | | |
| | | |
| --- | --- | --- |
| Reservación de Asistencia a Misa Dominical. | | |
| | | |
| --- | --- | --- |
| Reservación de Asistencia a Misa Dominical. | | |
| | | |
| --- | --- | --- |
| Reservación de Asistencia a Misa Dominical. | | |
| | | |
| --- | --- | --- |
| Reservación de Asistencia a Misa Dominical. | | |
| | | |
| --- | --- | --- |
| Reservación de Asistencia a Misa Dominical. | | |
| | | |
| --- | --- | --- |
| Reservación de Asistencia a Misa Dominical. | | |
| | | |
| --- | --- | --- |
| Reservación de Asistencia a Misa Dominical. | | |
| | | |
| --- | --- | --- |
| Reservación de Asistencia a Misa Dominical. | | |
| | | |
| --- | --- | --- |
| Reservación de Asistencia a Misa Dominical. | | |
| | | |
| --- | --- | --- |
| Reservación de Asistencia a Misa Dominical. | | |
| | | |
| --- | --- | --- |
| Reservación de Asistencia a Misa Dominical. | | |
| | | |
| --- | --- | --- |
| Reservación de Asistencia a Misa Dominical. | | |
| | | |
| --- | --- | --- |
| Reservación de Asistencia a Misa Dominical. | | |
| | | |
| --- | --- | --- |
| Reservación de Asistencia a Misa Dominical. | | |
| | | |
| --- | --- | --- |
| Reservación de Asistencia a Misa Dominical. | | |
| | | |
| --- | --- | --- |
| Reservación de Asistencia a Misa Dominical. | | |
| | | |
| --- | --- | --- |
| Reservación de Asistencia a Misa Dominical. | | |
| | | |
| --- | --- | --- |
| Reservación de Asistencia a Misa Dominical. | | |
| | | |
| --- | --- | --- |
| Reservación de Asistencia a Misa Dominical. | | |
| | | |
| --- | --- | --- |
| Reservación de Asistencia a Misa Dominical. | | |
| | | |
| --- | --- | --- |
| Reservación de Asistencia a Misa Dominical. | | |
| | | |
| --- | --- | --- |
| Reservación de Asistencia a Misa Dominical. | | |
| | | |
| --- | --- | --- |
| Reservación de Asistencia a Misa Dominical. | | |
| | | |
| --- | --- | --- |
| Reservación de Asistencia a Misa Dominical. | | |
| | | |
| --- | --- | --- |
| Reservación de Asistencia a Misa Dominical. | | |
| | | |
| --- | --- | --- |
| Reservación de Asistencia a Misa Dominical. | | |
| | | |
| --- | --- | --- |
| Reservación de Asistencia a Misa Dominical. | | |
| | | |
| --- | --- | --- |
| Reservación de Asistencia a Misa Dominical. | | |
| | | |
| --- | --- | --- |
| Reservación de Asistencia a Misa Dominical. | | |
| | | |
| --- | --- | --- |
| Reservación de Asistencia a Misa Dominical. | | |
| | | |
| --- | --- | --- |
| Reservación de Asistencia a Misa Dominical. | | |
| | | |
| --- | --- | --- |
| Reservación de Asistencia a Misa Dominical. | | |
| | | |
| --- | --- | --- |
| Reservación de Asistencia a Misa Dominical. | | |
| | | |
| --- | --- | --- |
| Reservación de Asistencia a Misa Dominical. | | |
| | | |
| --- | --- | --- |
| Reservación de Asistencia a Misa Dominical. | | |
| | | |
| --- | --- | --- |
| Reservación de Asistencia a Misa Dominical. | | |