Evangel UMC
October 17 Kids Club Event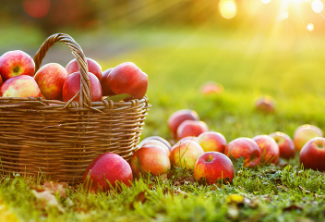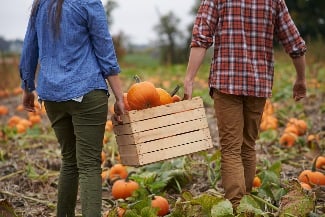 Evangel "Kids Club" sponsored October activity
Northwood's Apple Orchard
October 17, 3:00-5:30
Sponsored by Kids Club but for all generations
 Spend a beautiful fall afternoon with Evangel Kids Club by joining us at Northwood's Orchard!  Get lost in the labyrinth as you wind your way through our contactless maze looking for those hidden boxes.  Or try the smaller maze – just the right size for younger guests, with hidden boxes in a smaller and more confined area.   See the critters in the animal area and then carve a pumpkin or two with your family in a barn we have reserved for our Evangel group.  After all that, then join us for a BIG bonfire and enjoy the perfect fall day with your church family and friends.
This is sponsored by Evangel Kids Club but ANYONE may attend, no matter what your age! We encourage this to be an intergenerational event, one of Evangel's strengths!  So Come one, come all!  Meet at Evangel at 2:30 to carpool in individual cars or meet us at the Orchard.
What: Evangel October Kids Club –ALL CHRUCH ACTIVITY  
When: Sunday, OCT. 17.   Meet at Church at 2:30 to carpool individually. Event from 3:00-5:30 or you can stay as long as 6:00 if you desire.
Where:  North woods Apple Orchard- 8018 75th Ave. NW Oronoco, Minnesota 55960
Who: All Kids, Youth, Families, and Friends! Everyone!!
Cost:  Only $5 per person Evangel will be off-setting a portion of the cost. Scholarships are available.
Why: To enjoy the Fall woods, corn maze, pumpkin patch, barn animals, pumpkin carving Bonfire, and more!
For:  Everyone- family friends, all ages!!
Sign Up:  Evanelum.org...scroll down to kids Club…  click and Sign Up through Sign up genius! 
We hope to see you this October for all the fun! In Evangel Kids Club!
Date:
10/17/2021 (Sun.)
Time:
3:00pm - 5:30pm CDT
Location:
Northwoods Orchard

8018 75th Ave NW, Oronoco, MN 55960
MY RSVP
Will you be attending the event?
Did you already RSVP? You can Edit your RSVP.

RSVP RESPONSES
Responses:
Yes: 8 No: 2 Maybe: 0 No Response: 211


Guest Count:
Confirmed: 25 Maybe: 0


Pam Frank (3 guests)


Will meet you at orchard.




Mandi Ellenbaum (3 guests)


We will meet there.




| | |
| --- | --- |
| | Anita Hermanson (3 guests) |