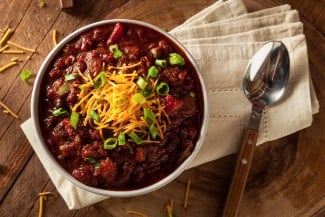 Knights and Men of COKAS
2022 Winter Chili Social
Council 13808 would like to invite you to our Annual Winter Chili Social. We encourage you to bring your sons and fellow men of the parish with you. 
6:00 - 6:30 PM - Reception and social time
6:30 PM - Dinner

There will be about a dozen different chili offerings plus all the trimmings/toppings you could possibly imagine and, of course, ample beverages to wash it all down.
 Click below to RSVP. Please include the name of any guests in the Comment box.
Date:
02/16/2022 (Wed.)
Time:
6:00pm - 8:30pm EST
Location:
COKAS Social Hall
| | | | |
| --- | --- | --- | --- |
| Created by: | | Council 13808 | |
MY RSVP
Will you be attending the event?
Did you already RSVP? You can Edit your RSVP.

RSVP RESPONSES
Responses:
Yes: 12 No: 1 Maybe: 0


Guest Count:
Confirmed: 15 Maybe: 0


Fr. Michael Silloway (1 guest)


Will bring chili




Steve Goodyear (1 guest)


I will be bringing Chili




Chris Wolf (1 guest)


I will bring a pot of Chili




Michael Dutton (2 guests)


I have invited John Reale




Michael Archuleta (1 guest)


Remember to stock up on antacids and beano! Also, don't forget to let the wife know so that she can prepare you a separate room.




Ralph Conti (2 guests)


will see if I can recruit a potential new member




Rich Bartolotta (2 guests)


I will bring chili, also have one guest attending (Jason Hardwick)