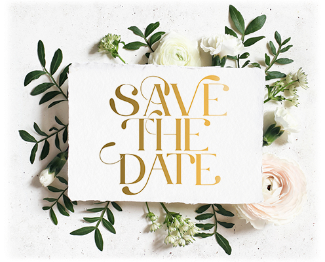 New Covenant Bible Church
A Bridal Shower for Maci Holcomb
Ladies & Young Ladies (middle school & up)
We would love for you to join us Sunday, October 11, immediately following the service for a bridal shower & luncheon to honor our lovely bride-to-be, Maci. If you plan to attend, please RSVP below and sign up to bring one of Maci's favorite foods from the menu.
Food Allergy: Please do not add nuts to any dish.
Maci and Nate (Rees) are registered at Target, Amazon, Williams & Sonoma, and Bed Bath & Beyond.
New Covenant Bible Church: 1095 Scott Road, Canton 30115
Date:
10/11/2020 (Sun.)
Time:
11:30am EDT
Location:
NCBC Fellowship Hall
| | | | |
| --- | --- | --- | --- |
| Created by: | | Shannon McGowan | |
MY RSVP
Will you be attending the event?
Did you already RSVP? You can Edit your RSVP.

AVAILABLE SLOT

Chicken Salad Croissants (assembled)

- Serving 10




Chicken Salad Croissants (assembled)

- Serving 10




Chicken Salad Croissants (assembled)

- Serving 10




Chicken Salad Croissants (assembled)

- Serving 10




Green Salad

- Serving 10, No Nuts




Green Salad

- Serving 10, No Nuts




Green Salad

- Serving 10, No Nuts




Green Salad

- Serving 10, No Nuts




Fresh Cut Fruit

- Serving 8




Fresh Cut Fruit

- Serving 8




Fresh Cut Fruit

- Serving 8




Brownies

- 9 x 13 pan, No Nuts




Brownies

- 9 x 13 pan, No Nuts




Brownies

- 9 x 13 pan, No Nuts




Homemade Chocolate Chip Cookies

- 2 Dozen, No Nuts




Homemade Chocolate Chip Cookies

- 2 Dozen, No Nuts




RSVP RESPONSES
Responses: Yes: 20 No: 0 Maybe: 0 No Response: 3

Adult Guests: Confirmed: 31 Maybe: 0

Child Guests: Confirmed: 2 Maybe: 0




| | |
| --- | --- |
| | Tracy Cavanaugh (1 adult) |

| | |
| --- | --- |
| | Kate Billings (2 adults, 1 child) |

Vicki Rees (4 adults)


Signing up for Jan Rees, Rebecca Manning and Hailee Manning (Matt's sister and daughter-in-law





Maci Holcomb (4 adults)


I included my mom, my two sisters & my maid of honor!!





Michelle Kalbach (2 adults)


Me and Kendall





| | |
| --- | --- |
| | Christie Murphey (2 adults) |

| | |
| --- | --- |
| | Maybelline Coppock (1 adult) |

| | |
| --- | --- |
| | Sandra Gilde (1 adult, 1 child) |

| | |
| --- | --- |
| | Brianna Tankersley (1 adult) |

| | |
| --- | --- |
| | Shannon McGowan (1 adult) |

| | |
| --- | --- |
| | Connie Richardson (1 adult) |