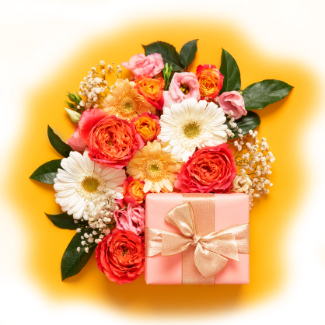 NCBC Ladies
A Bridal Shower & Luncheon Honoring Lauren Edwards
Ladies, we would love for you to join us Sunday, November 14, immediately following the service for a bridal shower and luncheon honoring our lovely bride-to-be, Lauren. If you plan to attend, please RSVP below and sign up to bring one of Lauren's favorite foods from the menu. 
Lauren (Edwards) and William (Littlefield) are registered at Target and Amazon. 
Location: NCBC Fellowship Hall, 1095 Scott Road, Canton 30115
Please contact Shannon if you need help signing up. 
Date:
11/14/2021 (Sun.)
Time:
11:45am EST
Location:
New Covenant Bible Church

1095 Scott Rd, Canton, GA 30115
| | | | |
| --- | --- | --- | --- |
| Created by: | | Shannon McGowan | |
MY RSVP
Will you be attending the event?
Did you already RSVP? You can Edit your RSVP.

AVAILABLE SLOT

Chili (any kind)

- serving 8




Ruth Patterson




Not too hot Tx style

Chili (any kind)

- serving 8




Lindsey McGreger




Can't wait!!

Chili (any kind)

- serving 8




Homemade Cookies (chocolate chip or sugar)

- 2 dozen




Homemade Cookies (chocolate chip or sugar)

- 2 dozen




Laurel Basso




oatmeal chocolate chip

Homemade Cookies (chocolate chip or sugar)

- 2 dozen




Help Clean Up




Shannon McGowan




RSVP for: Laurel, Christie M, Robin M, Gloria, Linda, Lindsey M, Ruth and me

RSVP RESPONSES
Responses: Yes: 11 No: 0 Maybe: 0 No Response: 1

Guest Count: Confirmed: 20 Maybe: 0




| | |
| --- | --- |
| | Connie Richardson (2 guests) |

| | |
| --- | --- |
| | Brianna Tankersley (1 guest) |

| | |
| --- | --- |
| | Lauren Edwards (2 guests) |

| | |
| --- | --- |
| | Shannon McGowan (8 guests) |