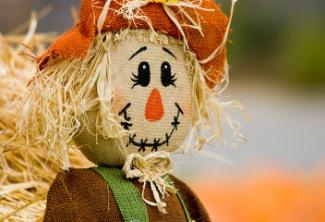 Our Savior PTF
Fall Fest & Trunk-or-Treat
Come and celebrate the changing season with some NON spooky fall fun!
Decorate a trunk PLEASE ARRIVE AT 3:30PM

Wear NON spooky costumes

Trick-or-treating 4:00PM-5:00PM

Games

Bounce House

Concessions

And more…
Concessions and all other activities will begin at 5:00pm when trick-or-treating has ended
Please RSVP with number of adults and children that plan to attend. If you plan to decorate your vehicle you MUST also choose a "DECORATE A TRUNK" volunteer slot.
VOLUNTEERS NEEDED: Do consider volunteering to fill a time slot. It will take many people to make this event a success
Date:
10/16/2021 (Sat.)
Time:
4:00pm - 7:00pm CDT
Location:
1332 Arrowhead Rd. Grafton, WI 53024
| | | | |
| --- | --- | --- | --- |
| Created by: | | Jenni Clausing | |
MY RSVP
Will you be attending the event?
Did you already RSVP? You can Edit your RSVP.

VOLUNTEER SLOTS

DECORATE A TRUNK (20)

- 3:30pm-5:00pm




15 of 20 slots filled




Set-up (5)

- 3:00pm




All slots filled




Parking Attendant (2)

- 3:15pm-4:00pm




All slots filled




Bounce House Police (2)

- 5:00pm-6:00pm




All slots filled




Bounce House Police (2)

- 6:00pm-7:00pm




1 of 2 slots filled




Concessions/Concession set-up (3)

- 4:30pm-6:00pm




1 of 3 slots filled




Concessions/Concession clean-up (3)

- 6:00pm-7:30pm




2 of 3 slots filled




Game Helper

- 5:00-6:00 PM




Games Helper

- 6:00-7:00 PM




Katie Koffman




I should be able to help with the 6-7 slot

Clean-up (5)

- 7:30-8:30




All slots filled




Jon Hahm




I am unavailable until after 6:00 so can help with cleaning up etc.

RSVP RESPONSES
Responses: Yes: 27 No: 1 Maybe: 1

Adult Guests: Confirmed: 53 Maybe: 1

Child Guests: Confirmed: 58 Maybe: 3




| | |
| --- | --- |
| | Amanda Gronholz (2 adults, 3 children) |

| | |
| --- | --- |
| | Hilde Miller (1 adult, 1 child) |

| | |
| --- | --- |
| | Lisa Vizanko (2 adults, 2 children) |

| | |
| --- | --- |
| | C Matter (2 adults, 2 children) |

| | |
| --- | --- |
| | Cassie Holstead (2 adults, 5 children) |

| | |
| --- | --- |
| | Tina Hilgendorf (2 adults, 2 children) |

| | |
| --- | --- |
| | Ashley Anderson (3 adults, 2 children) |

| | |
| --- | --- |
| | Ashley Anderson (3 adults, 2 children) |

| | |
| --- | --- |
| | Haley Pfeuffer (2 adults, 2 children) |

| | |
| --- | --- |
| | Emily Liesener (2 adults, 2 children) |

| | |
| --- | --- |
| | Jessica Russell (2 adults, 1 child) |

| | |
| --- | --- |
| | Deanna Edwards (2 adults, 2 children) |

| | |
| --- | --- |
| | Jessica Witte (2 adults, 2 children) |

| | |
| --- | --- |
| | Brianna Kapitz (1 adult, 2 children) |

| | |
| --- | --- |
| | Cara Anewenter (2 adults, 2 children) |

| | |
| --- | --- |
| | Danielle Altendorf (2 adults, 2 children) |

| | |
| --- | --- |
| | Hannah Wagie (2 adults, 2 children) |

| | |
| --- | --- |
| | Sara Lepich (2 adults, 2 children) |

| | |
| --- | --- |
| | Jess Backhaus (2 adults, 2 children) |

| | |
| --- | --- |
| | Megan Lederer (2 adults, 2 children) |

| | |
| --- | --- |
| | Talia Bloedel (2 adults, 3 children) |

| | |
| --- | --- |
| | Misty Behnke (2 adults, 2 children) |

| | |
| --- | --- |
| | Stephanie Boeckman (2 adults, 3 children) |

| | |
| --- | --- |
| | Heidi Fischer (2 adults, 3 children) |

| | |
| --- | --- |
| | Jenni Clausing (2 adults, 3 children) |

| | |
| --- | --- |
| | Jennifer Trimmer (2 adults, 2 children) |