Wellesley Hills Congregational Church
NOOMA NIGHTS: A Lenten Journey with Rob Bell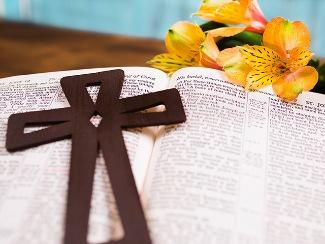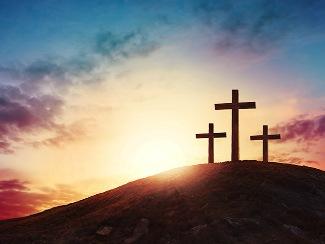 Won't you join us as we hold love at the center of our lives as we reflect upon the good news of the gospel? Join Rev. Suzanne Bossert and Rev. Anne Marie Holloway for NOOMA Nights: Lent with Rob Bell!
Tired of the toxic messages of judgment made in the name of Christianity today, which stand against the clear ethic of Love described by Jesus in the gospels? Join us for a small group Zoom experience of the acclaimed work of Rob Bell, an electrifying, unconventional pastor whom Time magazine calls "a singular rock star in the church world, one of the 100 Most Influential People in the World." Bell is the author of several New York Times Bestsellers, including What We Talk About When We Talk About God, and Love Wins. He's been profiled in the New Yorker, toured with Oprah, and a podcast that regularly makes "best of the year" lists on iTunes.
In this five week program, we will gather via zoom to view beautiful, imaginative short videos written and narrated by Bell, followed by invigorating conversation led by Rev. Anne Marie and Suzanne Bossert. No advance reading is needed--come to one or all Nooma Nights as we seek to deepen our faith during the holy season of Lent.
Tuesday Evening Dates: Feb 23, March 2, 9, 16, 23 from 7:00-8:15pm.
Date:
03/23/2021 (Tue.)
Time:
7:00pm - 8:15pm EDT
Location:
ZOOM
MY RSVP
Will you be attending the event?
Did you already RSVP? You can Edit your RSVP.

AVAILABLE SLOT

| | | |
| --- | --- | --- |
| This five week series will begin February 23rd and run through March 23. Simply Register to let us know you are able to join us! Attend one, two or all "Nooma Nights" during Lent. Each session will be different. You do not need to attend all sessions! | | |

RSVP RESPONSES
Responses: Yes: 20 No: 0 Maybe: 2 No Response: 753

Guest Count: Confirmed: 22 Maybe: 2




| | |
| --- | --- |
| | Sarah Pedersen (2 guests) |

| | |
| --- | --- |
| | Jennifer Cassettari (1 guest) |

Steven Patrick (1 guest)


Look forward to attending the first 30 minutes. Apologies, I have another church meeting at 7:30pm. Steven





| | |
| --- | --- |
| | Suzanne Bossert (1 guest) |

| | |
| --- | --- |
| | Wellesley Hills Church (1 guest) |

| | |
| --- | --- |
| | Maria Davidsson (1 guest) |

| | |
| --- | --- |
| | Elaine and Vildzius (2 guests) |

| | |
| --- | --- |
| | Jennifer Cassettari (1 guest) |