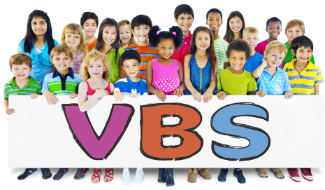 Vacation Bible School
Vacation Bible School 2022
 St. Madeleine Sophie/St. Gabriel
Monumental VBS
 For Children entering  PK4 - Grade 5
Mon 8/8 - Fri 8/12  9am - 11am
Join us for a fun and faith filled week at Vacation Bible School: Monumental: Celebrating God's Greatness! We'll hear Bible stories, make fun crafts,  learn new songs, participate in a mission project, and make new friends. 
Parents can participate in VBS with their children each morning or they can drop them off and  pick them up.   If a parent is attending, please indicate the name(s) on the registration form as they  will be included in the count of the number of people in a group.
Registration deadline is June 30, but please register asap so we can have all the supplies needed for your children! So looking forward to seeing everyone again!
Fee: $30 one child; $55 Family Max - (Parents are free) If fee is a hardship, please advise.
Pay online at:
https://smsparish.weshareonline.org/ws/opportunities/FaithFormationRegistration
Please indicate child's name, grade, and T-shirt size on the sign up! Thank you
Date:
08/08/2022 (Mon.)
Time:
9:00am - 11:00am EDT
Location:
St. Madeleine Sophie Parish Center
| | | |
| --- | --- | --- |
| Created by: | Carolyn Kelly | |
MY RSVP
Will you be attending the event?
Did you already RSVP? You can Edit your RSVP.

NAME - PARENT OR CHILD ATTENDING
Name

- T shirt Size and Grade




Laurie Struffolino




Small, 3rd, Small, 1st, Small (PK4) 518-470-6100