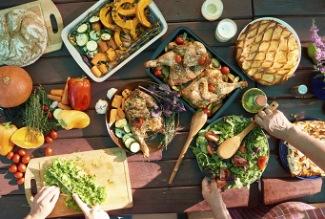 Hamilton Soroptimists
Installation of Officers - 2022
July 14th at 5:30
322 Wildflower Court, Hamilton
Main course will be provided. 
Please bring your own beverage and sign up below for appetizers, sides, salads, desserts.
Date:
07/14/2022 (Thu.)
Time:
5:30pm - 7:30pm MDT
Location:
Pat B's home

322 Wildflower Ct, Hamilton, MT 59840
Related files:
MY RSVP
Will you be attending the event?
Did you already RSVP? You can Edit your RSVP.

NAME

Appetizers (5)




All slots filled




Carmela Bowns




No apps at this time.

Pat Bogdanski




Charcuterie platter

Sides (5)




4 of 5 slots filled




Laura Reichart




Deviled Eggs

April Barnings




Beer Bread or Muffins

| | | |
| --- | --- | --- |
| Salads (5) | | 4 of 5 slots filled |

Desserts (5)




3 of 5 slots filled




Mary Kearns




Mixed Fruit Cobbler

Barbara June




Chocolate 9 by 12 pan cake

RSVP RESPONSES
Responses: Yes: 24 No: 4 Maybe: 0 No Response: 25

Guest Count: Confirmed: 32 Maybe: 0




| | |
| --- | --- |
| | Marcia Babowicz (1 guest) |

| | |
| --- | --- |
| | Sonya Bitterman (1 guest) |

| | |
| --- | --- |
| | Virginia Rogers (2 guests) |

| | |
| --- | --- |
| | Andrea Simmerman (2 guests) |

| | |
| --- | --- |
| | Dixie Dies Dies (1 guest) |

| | |
| --- | --- |
| | Bridgette Langley (2 guests) |

Sunny Stone (2 guests)


Looking forward to seeing everyone. We will provide the main course.





Mary Kearns (1 guest)


Looking forward to it!





Brenda VonBrach (1 guest)


Very attractive invite! Thanks to Joan!





| | |
| --- | --- |
| | Nancy Hutcheson (1 guest) |

| | |
| --- | --- |
| | Lois Bryngelson (1 guest) |

| | |
| --- | --- |
| | Kathleen Graler (1 guest) |