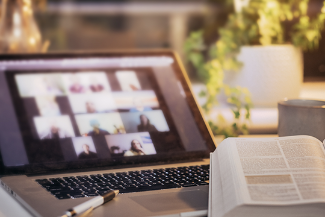 LCC WF Membership 2020
The Significant Woman Bible Study
Ladies of LCC, Family and Friends-
Join us for a Women's Fellowship life-coaching discipleship, entitled The Significant Woman, a resource of Campus Crusade for Christ/Cru, beginning Sunday,  March 5, 2023.  
This 14-week study uses six Biblical principles to help us discover how God has uniquely shaped us to fulfill our personal mission. The Biblical principles are taught using an acrostic that spells P.E.A.R.L.S.
There is are two ways to participate in this study:
In Person:  Sundays, 10:30 am to 12:15 pm, starting March 5, 2023 in LCC Banquet/Fellowship Hall
or
Virtually:  Mondays, 7:00 pm to 8:45 pm, starting March 6, 2023, via Zoom
*Due to the establishment of class peer partnerships, only 1 option can be selected
Cost:  $25
---
To Register:  Please review the 2 available class options and click on the button to sign up for your one choice.  
To Pay Online: https://largocc.org/calendar/details/2023/03/12/the-significant-woman-bible-study/
Enter Amount: $25
To Pay by Check:  Please drop off at the church.  Please ensure we have have your Name and Contact information, and place in the Memo: The Significant Woman Class
*REGISTRATION will end on February 26th*
We look forward to learning and growing together as we continue to seek God first to FLOURISH in 2023! 
KIM, GLENDA, BECKY, SHERITTA, ALEXIS, VALORIE, SOPHIE, TERRI, LINDA, AND JACKIE
Date:
03/05/2023 (Sun.)
Location:
Largo Community Church

1701 Enterprise Rd, Mitchellville, MD 20721
| | | | |
| --- | --- | --- | --- |
| Created by: | | Kimberly Logan | |