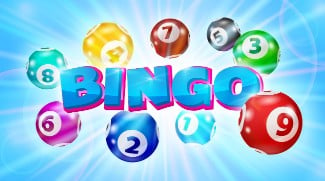 MVA
PTO Family Bingo Night
Join us Saturday, January 25, 2020 from 5PM to 8PM for Games, Prizes, Crafts, Snacks and Tons of Family Fun at our Warm Springs Campus located at 1905 E. Warm Springs Rd.
This is a FREE event sponsored by your PTO but RSVP is required. Please click on the button to sign up. See you there!
MY RSVP
Will you be attending the event?
Did you already RSVP? You can Edit your RSVP.

RSVP RESPONSES
Responses:
Yes: 18 No: 4 Maybe: 0 No Response: 347


Adult Guests:
Confirmed: 31 Maybe: 0


Child Guests:
Confirmed: 28 Maybe: 0


| | |
| --- | --- |
| | Debra White (2 adults, 4 children) |
| | |
| --- | --- |
| | Sonja Irvin (2 adults, 1 child) |
| | |
| --- | --- |
| | Melysa Espino (2 adults, 1 child) |
| | |
| --- | --- |
| | Emily Chang (1 adult, 2 children) |
| | |
| --- | --- |
| | Mariel Sinkov (2 adults, 2 children) |
| | |
| --- | --- |
| | Anabell Shimono (2 adults, 2 children) |
| | |
| --- | --- |
| | Isabel Garcia (1 adult, 1 child) |
| | |
| --- | --- |
| | Tracey Davis (1 adult, 1 child) |
| | |
| --- | --- |
| | Sofia Serrato (2 adults, 2 children) |
| | |
| --- | --- |
| | Nick/ Elliana Field (1 adult, 1 child) |
| | |
| --- | --- |
| | Bar Braver Meltzer (2 adults, 2 children) |
| | |
| --- | --- |
| | Veronica Hernandez (2 adults, 2 children) |
| | |
| --- | --- |
| | Angela Harelik (2 adults, 1 child) |
| | |
| --- | --- |
| | Josh Conway (2 adults, 1 child) |
| | |
| --- | --- |
| | Samantha Brooks (1 adult, 3 children) |
| | |
| --- | --- |
| | Merry Katz (1 adult, 1 child) |
| | |
| --- | --- |
| | Brenda Casas (4 adults, 1 child) |