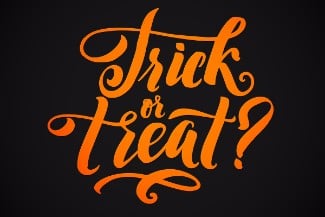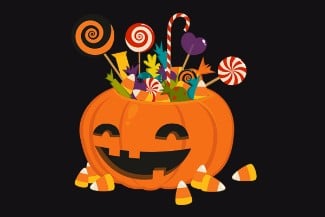 Butler 53 PTO
Brook Forest Trunk or Treat 2019
Trunk-or-Treat
Thursday October 31, 2019
The Butler 53 PTO invites you and your family to join our Halloween festivities as we "Trunk-or-Treat" our way through the Brook Forest Elementary School parking lot from 4:00-5:30pm.

HELP MAKE THIS EVENT A SUCCESS!
We are in need of volunteers to decorate their trunks and supply treats/prizes.

Please plan to arrive by 3:45 and have your trunk set up by 4pm. For safety purposes and to minimize any traffic in the parking lot, please plan to stay until 5:30-5:45. We recommend bringing 400-500 treats/prizes. Please consider offering non-candy treats or non-edible prizes instead of (or in addition to) candy.

Any food/candy items should be store bought and nut free.
Suggestions for non-candy treats include fruit, pretzels, goldfish non-edible prizes include stickers, pencils, small toys, bubbles, glow sticks, art supplies.
We will have pizza and water available for purchase during this event. If you plan on having pizza, please indicate this in the comment section of your RSVP.
Date:
10/31/2019 (Thu.)
Time:
4:00pm - 5:30pm CST
Location:
Brook Forest Elementary School

60 Regent Dr, Oak Brook, IL 60523
MY RSVP
Will you be attending the event?
Did you already RSVP? You can Edit your RSVP.

AVAILABLE SLOT

Will Decorate A Car

- RSVP here if you plan to decorate a car for the event




20 slots filled - more available




Shika Ventrapragada




Yes kids will buy pizza

Kathy Schooley (2)




Yes, please

Nella Sansguiri




Yes , Qty 2

Kirsten Zalik (5)




yes we will eat pizza

Will Trick or Treat Only

- RSVP here if you plan to trick or treat but NOT have a car at the event




16 slots filled - more available




Tasana Larbanan (3)




Cheese pizza please

| | |
| --- | --- |
| | Farheen Mirza-Barkatullah |

Kathy Pollack




Pizza for two kids.

RSVP RESPONSES
Responses: Yes: 31 No: 1 Maybe: 1 No Response: 2

Adult Guests: Confirmed: 49 Maybe: 1

Child Guests: Confirmed: 66 Maybe: 2




| | |
| --- | --- |
| | Gaurav Ahuja (1 adult, 1 child) |

| | |
| --- | --- |
| | Padmaja Sattu (1 adult, 1 child) |

| | |
| --- | --- |
| | Rebecca Spring (2 adults, 2 children) |

| | |
| --- | --- |
| | Kathy Pollack (1 adult, 2 children) |

| | |
| --- | --- |
| | Lauren Doyle (2 adults, 2 children) |

| | |
| --- | --- |
| | Elizabeth Song (1 adult, 2 children) |

| | |
| --- | --- |
| | Alexis Gustafson (1 adult, 2 children) |

| | |
| --- | --- |
| | Mahesh Raju (1 adult, 3 children) |

| | |
| --- | --- |
| | Priti Shah (1 adult, 1 child) |

| | |
| --- | --- |
| | Saniya Junaid (3 children) |

| | |
| --- | --- |
| | Rich Lombard (1 adult, 2 children) |

| | |
| --- | --- |
| | Farheen Mirza-Barkatullah (1 adult, 2 children) |

| | |
| --- | --- |
| | Karolina Marinescu (2 adults, 2 children) |

| | |
| --- | --- |
| | Leyla Atcha (1 adult, 1 child) |

| | |
| --- | --- |
| | Abby Jung (2 adults, 2 children) |

| | |
| --- | --- |
| | Nomana Akhtar (2 adults, 3 children) |

| | |
| --- | --- |
| | Tasana Larbanan (1 adult, 3 children) |

| | |
| --- | --- |
| | Kirsten Zalik (2 adults, 3 children) |

| | |
| --- | --- |
| | Erika & Marco Mattiuz (2 adults, 4 children) |

| | |
| --- | --- |
| | Sheila Tadavarthy (3 adults, 2 children) |

| | |
| --- | --- |
| | Shawna Zsinko (2 adults, 2 children) |

| | |
| --- | --- |
| | Deepa Jain (1 adult, 2 children) |

| | |
| --- | --- |
| | Nella Sansguiri (2 adults, 2 children) |

| | |
| --- | --- |
| | Kathy Schooley (2 adults, 2 children) |

| | |
| --- | --- |
| | Hina Ali (2 adults, 3 children) |

| | |
| --- | --- |
| | Shika Ventrapragada (2 adults, 3 children) |

| | |
| --- | --- |
| | Kavitha Neerukonda (3 adults, 3 children) |

| | |
| --- | --- |
| | Sharon Fang (2 adults, 1 child) |

| | |
| --- | --- |
| | Katie Donnelly (2 adults, 3 children) |

| | |
| --- | --- |
| | matt kelley (1 adult, 1 child) |

| | |
| --- | --- |
| | Christine Koutsky (2 adults, 1 child) |