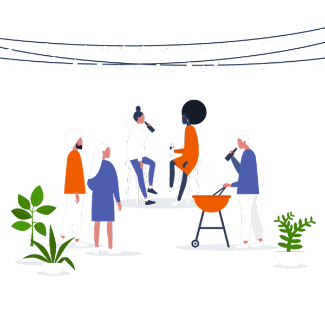 YW Family Resource Center
YW FRC Family Reunion: Block Party Edition
YWCA Family Resource Center invites you to the Family Reunion: Block Party Edition! All are welcomed to a COVID safe, back-to-school block party in the Woodlawn Community. 
The Block Party will be Saturday, July 31, 2021 from 11:00 AM to 3:00 PM at 1 55th Place South 35212 in the location of the Woodlawn Street Market. Parking and shuttle service will be available at Christ Health Center at 5720 1st Avenue South 35212.  
Pre-registered guests will enjoy FREE school supplies, FREE food from Travis Chicago Style Food Truck, Simone's Kitchen ATL, Eugene's Hot Chicken, Coca-Cola Bottling United, Lillie's Cup, Water Way, Frito Lay and others, FREE resources, music from 98.7 KISS-FM and 95.7 JAMZ, vendor booths and lots of giveaways!
REGISTRATION is full and required to attend.

Guests are invited in designated ONE hour slots only to provide crowd control. 

Masks/ face shields and social distancing are required.
Email [email protected] or call 205-949-5550 for more information. 
Date:
07/31/2021 (Sat.)
Time:
11:00am - 3:00pm CST
Location:
1 55th Place South, Birmingham AL 35212
Related files:
| | | | |
| --- | --- | --- | --- |
| Created by: | | YWCA Family Resource Center | |