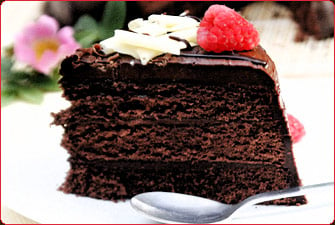 St. Luke Parish
Father Owen's 30th Anniversary as a Priest!
We are so excited that you plan to join us to celebrate Father Owen's 30th Anniversary.
We hope to pull off this big surprise and let Father feel the love that we all have for him.
Your extraordinary desserts and smiling faces will definitely make his day special!
We plan to share Mass together at 5pm followed by desserts, coffee and tea. You are welcome to BYOB as well.
If you could please bring your dessert in a disposable white or silver dish/platter that would be much appreciated. 
Date:
12/11/2021 (Sat.)
Time:
5:00pm - 8:00pm EST
Location:
St Luke Parish 265 W Mill Road, Long Valley, NJ 07853
MY RSVP
Will you be attending the event?
Did you already RSVP? You can Edit your RSVP.

AVAILABLE SLOT

Dessert (25)




22 of 25 slots filled




Kira & Mike Theesfeld




Cookies

Rich Ortiz




it's a surprise

Carmela (15)




Chocolate covered strawberries

RSVP RESPONSES
Responses: Yes: 11 No: 0 Maybe: 0

Adult Guests: Confirmed: 30 Maybe: 0

Child Guests: Confirmed: 9 Maybe: 0




| | |
| --- | --- |
| | Bridge Newarski (4 adults) |

| | |
| --- | --- |
| | Pam & Stan Moyer (2 adults) |

| | |
| --- | --- |
| | Karen Thomlinson (3 adults, 2 children) |

| | |
| --- | --- |
| | Mike Mcclsokey (2 adults) |

Rich Ortiz (1 adult)


May you be blessed of the Lord, maker of heaven and earth. - Psalm 115:5





Isabelle Famularo (2 adults)


Can't wait to celebrate Fr Owen!





| | |
| --- | --- |
| | Kira & Mike Theesfeld (2 adults, 2 children) |

Allison Jung (2 adults, 4 children)


Looking forward to it!





| | |
| --- | --- |
| | Nina Dorlon (8 adults, 1 child) |