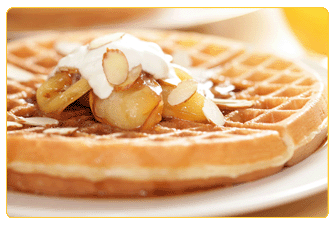 2019-2020 Membership
Fall Kick-off Breakfast
Please join us for our annual Fall Kick-Off Breakfast on Saturday morning August 24, 2019! Following Club Ice on Saturday morning we'll be hosting breakfast along with sharing information about the upcoming skating season. Skaters are asked to participate in an ice etiquette session and we'll also have parents on hand to review Ice Monitor duties. Please sign up to bring something for the event! This is event is intended for parents, skaters and coaches. Hope you can attend!
Date:
08/24/2019 (Sat.)
Time:
7:15am - 10:00am CDT
Location:
Ames Ice Rink
MY RSVP
Will you be attending the event?
Did you already RSVP? You can Edit your RSVP.

AVAILABLE SLOT

| | | |
| --- | --- | --- |
| Breakfast Casserole (3) | | 2 of 3 slots filled |

| | | |
| --- | --- | --- |
| Donuts/Rolls (Dozen) (2) | | All slots filled |

| | | |
| --- | --- | --- |
| Granola/Protein bars (Box) (3) | | 1 of 3 slots filled |

| | | |
| --- | --- | --- |
| Yogurt (pack of 6) (3) | | 1 of 3 slots filled |

| | | |
| --- | --- | --- |
| Orange Juice (2) | | All slots filled |

| | | |
| --- | --- | --- |
| Apple Juice (2) | | All slots filled |

Bananas (bunch) (2)




All slots filled




Lisa Kuehl




Can also bring some peanut butter for them!

| | | |
| --- | --- | --- |
| Other items (please list in comments) (10) | | 1 of 10 slots filled |

RSVP RESPONSES
Responses: Yes: 13 No: 2 Maybe: 1 No Response: 65

Guest Count: Confirmed: 29 Maybe: 1




| | |
| --- | --- |
| | Steve Maifield (4 guests) |

| | |
| --- | --- |
| | Kristine Forret (2 guests) |

| | |
| --- | --- |
| | Sheela Rudrapatna (3 guests) |

| | |
| --- | --- |
| | Rachelle Flory (2 guests) |