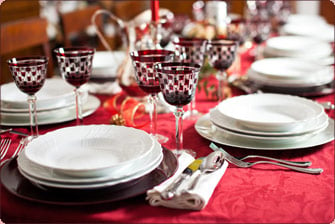 CCHBA
CCHBA Christmas Banquet Something to buzz about
Please include the names of those attending and let us know what kind of side dish or desert you would like to bring. Please make the dish large enough to serve at least 5 people. Meat, drinks and paper products will be provided. Thank you. Hope to see you there.
Date:
12/09/2019 (Mon.)
Time:
6:30pm - 9:30pm CDT
Location:
St. Gabriel Catholic Church, McKinney, Texas
MY RSVP
Will you be attending the event?
Did you already RSVP? You can Edit your RSVP.

AVAILABLE SLOT

Beans (green, baked, lima, etc.) (15)

- Hot or cold dish for 5 people




Mashed Potatoes and gravy (15)

- Enough for 5 people




Corn (15)

- Hot or cold dish for 5 people




1 of 15 slots filled




Mary Borchard




Joe Borchard, Paul Borchard

Salad (15)

- Vegetable or pasta salad enough for 5 people




1 of 15 slots filled




Michelle Colombo




Mackenzie Ascani / Jeremy, Michelle, Carlie, J.J., Evan, Jolie, Colleen Colombo

Dessert (15)

- Enough to feed 5 people




Carrots (15)

- Hot or cold dish enough for 5 people




1 of 15 slots filled




Mary-Ann Allen




Dave Allen, Gwen Allen, Mark Allen, Virginia Allen

Dinner rolls (15)

- at least one dozen




5 of 15 slots filled




Mary Borchard (3)




Joe Borchard, Paul Borchard

RSVP RESPONSES
Responses: Yes: 3 No: 0 Maybe: 0 No Response: 4

Adult Guests: Confirmed: 10 Maybe: 0

Child Guests: Confirmed: 6 Maybe: 0




| | |
| --- | --- |
| | Michelle Colombo (2 adults, 6 children) |

Mary Borchard (3 adults)


How do you need us to help?





| | |
| --- | --- |
| | Mary-Ann Allen (5 adults) |