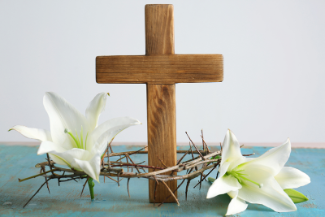 All Parish Activity
Easter Day Worship -- 9:00 a.m.
Our services on Easter will be identical, and will feature trumpets, pre-recorded choir anthems and hymns, and beautiful flowers. We ask that you wear a mask and be prepared to social distance.
This sign up reserves you a spot at the
9:00 a.m. service.
Please sign up below and indicate how many people are in your group.
MY RSVP
Will you be attending the event?
Did you already RSVP? You can Edit your RSVP.

RSVP RESPONSES
Responses:
Yes: 13 No: 1 Maybe: 0 No Response: 12


Adult Guests:
Confirmed: 28 Maybe: 0


Child Guests:
Confirmed: 1 Maybe: 0


| | |
| --- | --- |
| | Anthea Dickson (3 adults) |
| | |
| --- | --- |
| | dane and Kathleen Cleven (2 adults) |
Judy Marquardt (1 adult)


Change from 11:00 to 9:00




| | |
| --- | --- |
| | Elizabeth Tracy (2 adults) |
| | |
| --- | --- |
| | Barbara Bredehoeft (1 adult) |
| | |
| --- | --- |
| | Kim Burnson (1 adult, 1 child) |
Colleen Schipfer (2 adults)


We will usher