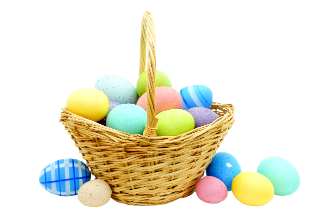 All Parish Activity
Outdoor Easter Day Worship -- 11:00 a.m.
Our services on Easter will be identical, and will feature trumpets, pre-recorded choir anthems and hymns, and beautiful flowers. We ask that you wear a mask and be prepared to social distance.
This Eucharist will be held outdoors in our Courtyard in front of the building, unless it is too windy.
This sign up reserves you a spot
at the 11:00 a.m. worship.
An Easter Egg Hunt will follow this service.
Please sign up below and indicate how many people are in your group.
MY RSVP
Will you be attending the event?
Did you already RSVP? You can Edit your RSVP.

RSVP RESPONSES
Responses:
Yes: 30 No: 0 Maybe: 0 No Response: 9


Adult Guests:
Confirmed: 52 Maybe: 0


Child Guests:
Confirmed: 24 Maybe: 0


| | |
| --- | --- |
| | Tony Siebers (2 adults, 3 children) |
| | |
| --- | --- |
| | Adrienne Zimmerman (3 adults) |
| | |
| --- | --- |
| | Meg Manda Hayes (3 adults, 2 children) |
| | |
| --- | --- |
| | Sarah Schneider (1 adult) |
| | |
| --- | --- |
| | Elisa Wesche (2 adults, 2 children) |
| | |
| --- | --- |
| | Matthew Berry (2 adults, 3 children) |
| | |
| --- | --- |
| | Cindy Lund (2 adults, 3 children) |
| | |
| --- | --- |
| | Jesse Cox (2 adults, 2 children) |
| | |
| --- | --- |
| | Betsy Kivetz (2 adults, 3 children) |
Kyla Hummel (1 adult, 1 child)


Can sit with the Glowiak's, if possible




| | |
| --- | --- |
| | Dorothy Gerneres (1 adult) |
| | |
| --- | --- |
| | Heather Mages (3 adults, 2 children) |
| | |
| --- | --- |
| | Judith & Luke Glowiak (2 adults) |
| | |
| --- | --- |
| | Ellsworth Mills II (3 adults) |
| | |
| --- | --- |
| | Lea Langhoff (1 adult, 1 child) |
| | |
| --- | --- |
| | Jeannie Scully (4 adults, 2 children) |