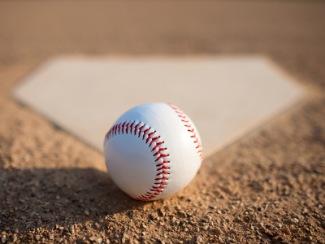 ECC FUN AFTER 40
"Love Your Melon" Night with the Saints
"Let's go out to the ballgame" with Fun After 40 friends on Thursday, May 23, 7:05 pm at CHS Field!
A special ticket package for this game includes an Outfield Reserved ticket (we are in section 103 rows, 14, 15, 16) and a Saints Love Your Melon Beanie. The ticket price is $32.36.
Please sign up below by May 17. Write checks to Mike Turner and give check or cash to Charmagne or Sandy for your tickets. We have 20 seats to fill!!!!
If you want to carpool, indicate on signup below and your approximate location, we will suggest area matches.
If you have questions about the event contact, Sandy Vosen, Charmagne Wallin or Mike Turner (Baseball and CHS questions)
This should be fun!!!! See you there.
PS: Attached are maps of CHS seating and CHS parking.

Date:
05/23/2019 (Thu.)
Time:
7:05pm CDT
Location:
St. Paul Saints - CHS Field 360 Broadway St. St. Paul, MN 55101
Related files:
| | | | |
| --- | --- | --- | --- |
| Created by: | | Charmagne Wallin | |
MY RSVP
Will you be attending the event?
Did you already RSVP? You can Edit your RSVP.

AVAILABLE SLOT

Interested in Carpooling (include approximate location)




7 slots filled - more available




Charmagne Wallin




County Rd I and Hodgeson, Shoreview

Keith & Rhonda Myrmel (2)




We live on Amble Road off Hamline, S of Hwy 96

Deb Runke




County Road C and 35W

Gary Vosen




Can meet anywhere

RSVP RESPONSES
Responses: Yes: 10 No: 1 Maybe: 0 No Response: 63

Guest Count: Confirmed: 17 Maybe: 0




Ron& Judy Troye (2 guests)


If there are still tickets available we will go





| | |
| --- | --- |
| | Ryan & Sharon Steen (2 guests) |

| | |
| --- | --- |
| | Bruce & Deb Anderson (2 guests) |

Gary Vosen (2 guests)


Going to try to find others





Caitlyn Stenerson (1 guest)


Can't wait to join you all!





Keith & Rhonda Myrmel (2 guests)


Fun event! Keith and Rhonda will be there





| | |
| --- | --- |
| | Charmagne Wallin (3 guests) |