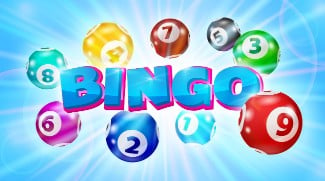 ECC FUN AFTER 40
Church Basement Bingo!
We invited the "Church Basement Ladies", but they have a previous engagement don'tcha know. . .
Come join the Fun After 40 group on Saturday, February 22 at 6:00 p.m. up North at the ECC Church Office basement for:
Bingo!!!
Potluck Finger Foods!!
And Regifted Prizes!!!
You betcha!!
Each person brings something for the prize table: $0 to $10 wrapped item (regifted items preferred --we won't tell Ollie!) For the supper hotdish table: several hearty Minnesotan finger foods! (NO Lutefisk!) And bring your own pop (or other beverage). Water, coffee, tea provided.
Please review the available slots below and click on the button to sign up. Thank you and see you soon. I mean you know, well bye now. Oh, I forgot to say Lena will be there okay, goodbye now. . . . really, see you soon. . . .
MY RSVP
Will you be attending the event?
Did you already RSVP? You can Edit your RSVP.

AVAILABLE SLOT

Meat type finger foods




3 slots filled - more available




Charmagne Wallin




Smoked Salmon Roll ups

Shauna Richardson




Cream cheese roll ups

Karin Wessberg




Small meatballs & little smokies - toothpicks will be provided.

Cheese type finger foods




1 slot filled - more available




Charmagne Wallin




Not sure yet

Sweet type finger foods




2 slots filled - more available




Rhonda Myrmel




Chocolate chip cookies

| | | |
| --- | --- | --- |
| Veggie Type finger food | | 1 slot filled - more available |

Salty type finger food




2 slots filled - more available




Rhonda Myrmel




popcorn or chips and salsa

| | | |
| --- | --- | --- |
| Misc Type finger food | | 3 slots filled - more available |

RSVP RESPONSES
Responses: Yes: 13 No: 2 Maybe: 0 No Response: 60

Guest Count: Confirmed: 18 Maybe: 0




| | |
| --- | --- |
| | Connie Bossart (2 guests) |

Karin Wessberg (1 guest)


Sounds great! Rick will join me if he's not working.





Keith Myrmel (1 guest)


Coming with Rhonda





| | |
| --- | --- |
| | Shauna Richardson (1 guest) |

| | |
| --- | --- |
| | Terry Storsved (2 guests) |

Rhonda Myrmel (1 guest)


Sounds super fun!!





| | |
| --- | --- |
| | Charmagne Wallin (1 guest) |