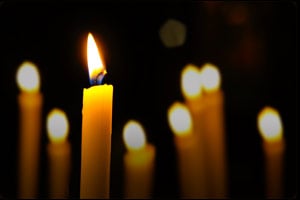 Saint Agnes Catholic Community
Pilgrimage of Racial Solidarity
"Are you walking with me Church?" - Sr. Thea Bowman
The Sr. Thea Bowman Society, St. Agnes Chapter is sponsoring a pilgrimage to enter into the story and experience of Black Catholics in Louisville, particularly in the 19th century before, during and after the Civil War. The day will focus on the life of Mary Narcissa Frederick, a remarkable Black Catholic woman who made a lasting impact on our local church and provides a fitting lens through which to view the lives of other Black Catholics in our area during this time period. Deacon Ned Berghausen, equipped with extensive research, will bring Narcissa's legacy to life through storytelling, conversation, prayer and ritual as pilgrims walk in the footsteps of our ancestors in faith.
Saturday, July 30th, 2022
9:30AM-5:00pm
Cost is $15 and includes bus transportation beginning and ending at Oxmoor Farms, 720 Oxmoor Ln, Louisville, KY 40222, guided tour of Oxmoor Farms, and bag lunch.  
Please register by July 25th.
Date:
07/30/2022 (Sat.)
Time:
9:30am - 5:00pm EDT
Location:
Oxmoor Farms

720 Oxmoor Ln, Louisville, KY 40222
MY RSVP
Will you be attending the event?
Did you already RSVP? You can Edit your RSVP.

RSVP RESPONSES
Responses:
Yes: 6 No: 1 Maybe: 0 No Response: 25


Guest Count:
Confirmed: 7 Maybe: 0


Paula Spugnardi (1 guest)


I would like a vegetarian lunch option if that is available.




| | |
| --- | --- |
| | Susan and Paul sherman (2 guests) |