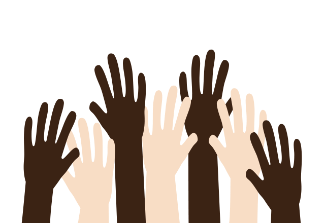 BraveMove and C.P.R. presents...
Liberty Hall OWH Studios Patio Beautification Project
In partnership with Cypress Mandela Training Center, Inc
Date:
06/19/2021 (Sat.)
Time:
8:00am - 12:00pm PDT
Location:
1485 8th St. Oakland, Ca. 94607
Related files:
MY RSVP
Will you be attending the event?
Did you already RSVP? You can Edit your RSVP.

AVAILABLE SLOT

Healthy Snacks (20)

- Fruit




11 of 20 slots filled




Pam Landry (2)




Cases of water

| | | |
| --- | --- | --- |
| Masks (50) | | All slots filled |

| | | |
| --- | --- | --- |
| Cases of bottled water (5) | | All slots filled |

Trash Bags (10)

- Boxes of Large Black Construction Bags




7 of 10 slots filled




| | | |
| --- | --- | --- |
| Rakes (3) | | All slots filled |

| | | |
| --- | --- | --- |
| Shovels (3) | | All slots filled |

Brooms (3)




All slots filled




Tanz Carter




Will you also need the pan to sweep trash in??

| | | |
| --- | --- | --- |
| Good Attitude! (20) | | 12 of 20 slots filled |

RSVP RESPONSES
Responses: Yes: 18 No: 2 Maybe: 0 No Response: 40

Adult Guests: Confirmed: 23 Maybe: 0

Child Guests: Confirmed: 1 Maybe: 0




| | |
| --- | --- |
| | Cathy Burden (2 adults, 1 child) |

| | |
| --- | --- |
| | Zurvohn Maloof (2 adults) |

| | |
| --- | --- |
| | Isaiah Tolliver (2 adults) |

Sky Taylor (1 adult)


I was born and raise in this community And I am willing to do anything to restore My community





| | |
| --- | --- |
| | Michael Carroll (3 adults) |