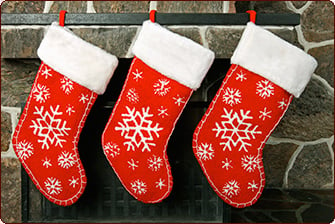 Groups/Clubs
Ugly Christmas Sweater
Hi everyone,
We are really looking forward to our Christmas party. As an icebreaker, we will are asking everyone to dress up in an ugly Christmas sweater. Everyone will get a chance to vote for a winner. The winner will be announced at the end of the evening and be awarded a bottle of wine.
Good luck sweater hunting!
Date:
12/06/2024 (Fri.)
Time:
6:00pm EDT
| | | | |
| --- | --- | --- | --- |
| Created by: | | SignUpGenius Team | |
MY RSVP
Will you be attending the event?
Did you already RSVP? You can Edit your RSVP.

RSVP RESPONSES
Responses:
Yes: 3 No: 0 Maybe: 1 No Response: 1


Guest Count:
Confirmed: 5 Maybe: 2


Cindie Relluh (1 guest)


Prince Charming has to work, but I'll be there.




Howe Canelp (2 guests)


Looking forward to it!