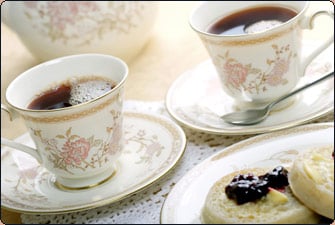 Home/Family
Spring Mother/Daughter Tea Party
We request the honor of your presence at our Spring Mother/Daughter Tea Party. We would like to have a variety of goodies, and need your help to make it happen.
After RSVPing, if you are able to bring something for our tea feast, please indicate that in the "Items to Bring" area.
Please dress up for this event!
Date:
06/15/2019 (Sat.)
Time:
3:00pm - 5:00pm EDT
Location:
Smith's Home
| | | | |
| --- | --- | --- | --- |
| Created by: | | SignUpGenius Staff | |
MY RSVP
Will you be attending the event?
Did you already RSVP? You can Edit your RSVP.

ITEMS TO BRING:

| | | |
| --- | --- | --- |
| One dozen cookies (3) | | 1 of 3 slots filled |

| | | |
| --- | --- | --- |
| One dozen mini-cupcakes (2) | | 1 of 2 slots filled |

| | | |
| --- | --- | --- |
| One dozen scones (2) | | 1 of 2 slots filled |

| | | |
| --- | --- | --- |
| One dozen small pastries (2) | | 1 of 2 slots filled |

| | | |
| --- | --- | --- |
| Two dozen mini quiches (3) | | |

| | | |
| --- | --- | --- |
| Two dozen tiny chicken salad sandwiches (2) | | |

| | | |
| --- | --- | --- |
| Two dozen tiny cucumber sandwiches | | |

| | | |
| --- | --- | --- |
| Two dozen tiny PBJ sandwiches | | |

RSVP RESPONSES
Responses: Yes: 6 No: 1 Maybe: 0 No Response: 2

Guest Count: Confirmed: 18 Maybe: 0




| | |
| --- | --- |
| | Chris P. Bacon (3 guests) |