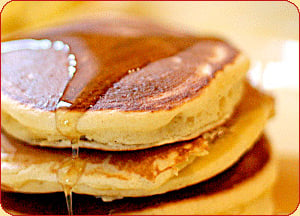 CHBC
Breakfast with Someone Special
The children have an opportunity to invite one special person (or two) to join them for a yummy breakfast in Fellowship Hall. We will also have a guest entertainer that will be keeping the kids (and adults) at 10:45 am. We will also be needing volunteers for setup and cleanup for the event. Thank you in advance for all the donations and volunteers.
Date:
03/14/2020 (Sat.)
Time:
10:00am - 12:00pm EDT
Location:
CHBC - Fellowship Hall
| | | | |
| --- | --- | --- | --- |
| Created by: | | Lauren Fairfield | |
MY RSVP
Will you be attending the event?
Did you already RSVP? You can Edit your RSVP.

AVAILABLE SLOT

Egg Breakfast Casserole (4)

- Please note what type & consider a vegetarian and/or dairy free option




3 of 4 slots filled




Jenna Schwoyer




Ham, Egg, & Cheese Casserole

Ashley Carroll




Egg, cheese, bacon, potato

French Toast Casserole (3)




2 of 3 slots filled




Meridith Park




Vegan, no egg or dairy

| | | |
| --- | --- | --- |
| Hard Boiled Eggs (2) | | 1 of 2 slots filled |

| | | |
| --- | --- | --- |
| Fruit Salad or Tray (3) | | 2 of 3 slots filled |

Bagels (3)

- 1 Dozen




All slots filled




Malaak Brubaker (3)




(RJ Bagels) Mix of: Egg, Plain, Cinnamon Raisin, Sesame, Poppy, Onion, Garlic, Salt, Everything, Pumpernickle, Marble, Jalapeno, Tomato-Basil, Blueberry, Strawberry, Honey-Oat, Multigrain, Spinach-Garlic, Cranberry-Oat and French Toast.

Cream Cheese (4)




All slots filled




Malaak Brubaker (4)




(RJ Bagels) Vegetable, Chives, and Plain * 2

Mini Muffins (4)




All slots filled




Gwyneth Mooney (3)




3 dozen

Orange Juice (4)

- 1 Gallon




All slots filled




| | | |
| --- | --- | --- |
| Apple Juice (4) | | All slots filled |

Box of Joe

- Decaf




Renee and John Andrew Ferdinand




JA wants to flip pancakes!

Box of Joe (2)

- Regular




All slots filled




Ashley Carroll (2)




Regular

Creamer (2)

- Pint




All slots filled




Volunteers for Set up (3)

- 9:30-10:00




All slots filled




Meridith Park




Meridith Park

Volunteers for Clean up (3)

- 12:00-12:30




1 of 3 slots filled




RSVP RESPONSES
Responses: Yes: 15 No: 1 Maybe: 0

Adult Guests: Confirmed: 30 Maybe: 0

Child Guests: Confirmed: 21 Maybe: 0




| | |
| --- | --- |
| | Terry Stoneberg (1 adult, 2 children) |

| | |
| --- | --- |
| | Pauline Coyle (2 adults, 2 children) |

| | |
| --- | --- |
| | Marcus DeMott (2 adults, 2 children) |

| | |
| --- | --- |
| | Cassie Unrath (3 adults, 1 child) |

| | |
| --- | --- |
| | Ashley Carroll (2 adults, 1 child) |

| | |
| --- | --- |
| | Traci Wilds (1 adult, 1 child) |

| | |
| --- | --- |
| | Jenna Schwoyer (2 adults, 1 child) |

| | |
| --- | --- |
| | Lori Russo (4 adults, 3 children) |

Meridith Park (2 adults, 1 child)


Grandmom and Pop will be attending





| | |
| --- | --- |
| | Renee and John Andrew Ferdinand (2 adults, 2 children) |

| | |
| --- | --- |
| | Gwyneth Mooney (2 adults, 1 child) |

| | |
| --- | --- |
| | Fidan Yasar (2 adults, 1 child) |

| | |
| --- | --- |
| | Malaak Brubaker (2 adults, 1 child) |

| | |
| --- | --- |
| | Stephanie Pryor (1 adult, 1 child) |

| | |
| --- | --- |
| | Nicole Waterson (2 adults, 1 child) |