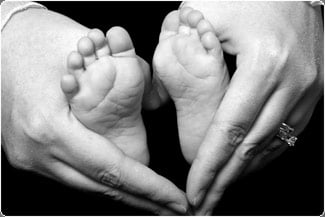 Pro Life Group
Bus Reservations for 2022 Dallas March For Life
All three buses are now filled to capacity!   Sign-ups for this event are now closed!
Congratulations Mater Dei Parish for standing strong for the right to life of ALL human beings.
If you would like to be put on a waiting list for the bus, email [email protected] 
Mater Dei is chartering buses again this year to transport parishioners and friends to and from the March for Life in downtown Dallas on January 15th. Use the My RSVP selections below to reserve bus seats for your family & friends (disregard the No and Maybe options). Please indicate how many seats your group will need, so we can keep an accurate count (please DO NOT include lap children in your count). There is no charge to ride the bus. >->- Children under 19 must be accompanied by a parent to ride the bus. <-<-
Schedule:
8:30: Last Mass at Mater Dei on Saturday morning
Feel free to eat lunch before buses depart
(Alternatively, food trucks are available at Cathedral area)
10:00: First call for bus loading from Mater Dei
10:30: Buses depart 
12:00: March starts at the Cathedral and ends at
the Earle Cabell Federal Courthouse
2:30 Buses begin reloading at Cathedral
3:00: Buses return to Mater Dei

See ProLifeDallas.org/Roe for additional pro-life activities on January 15th.
Date:
01/15/2022 (Sat.)
Time:
10:00am - 4:00pm CST
Location:
Mater Dei Parish & Downtown Dallas
| | | |
| --- | --- | --- |
| Created by: | Mater Dei Latin Mass Parish | |
MY RSVP
Will you be attending the event?
Did you already RSVP? You can Edit your RSVP.

RSVP RESPONSES
Responses:
Yes: 59 No: 2 Maybe: 3


Adult Guests:
Confirmed: 158 Maybe: 9


Child Guests:
Confirmed: 0 Maybe: 0


| | |
| --- | --- |
| | Tareq Nasrallah (1 adult) |
| | |
| --- | --- |
| | Arman Alarilla (2 adults) |
| | |
| --- | --- |
| | Jocelyn Heckenkamp (1 adult) |
| | |
| --- | --- |
| | Scott Anderson (2 adults) |
| | |
| --- | --- |
| | Mireya Hastings (4 adults) |
| | |
| --- | --- |
| | Beatrice Corona (1 adult) |
Angela VanderSchuit (2 adults)


New to this, any recommendations helpful




| | |
| --- | --- |
| | Francisco Trujillo (2 adults) |
| | |
| --- | --- |
| | Nathan Tritchka (4 adults) |
| | |
| --- | --- |
| | Mariana Kejariwal (1 adult) |
| | |
| --- | --- |
| | Kristi Iachetta (2 adults) |
| | |
| --- | --- |
| | Joanna Schaper (7 adults) |
| | |
| --- | --- |
| | Lorenza Morris (3 adults) |
Richard Attard (3 adults)


Adding 3 more to previous sign up for a total of 5




| | |
| --- | --- |
| | Christian Perez (2 adults) |
| | |
| --- | --- |
| | Marilyn Legaria (5 adults) |
| | |
| --- | --- |
| | Danielle Putten (6 adults) |
| | |
| --- | --- |
| | Barbara Barbato (3 adults) |
| | |
| --- | --- |
| | Theodore Schwalm (1 adult) |
| | |
| --- | --- |
| | Christopher Hatfield (5 adults) |
| | |
| --- | --- |
| | Brandon Callahan (2 adults) |
| | |
| --- | --- |
| | Daniel Rodriguez (2 adults) |
| | |
| --- | --- |
| | Alexandra Frances (1 adult) |
| | |
| --- | --- |
| | Christy Brinkley (4 adults) |
| | |
| --- | --- |
| | Michael Coulter (1 adult) |
| | |
| --- | --- |
| | Jeremy Hanzelka (5 adults) |
Breanna Vinson (5 adults)


2 Adults, 3 Children




Jessica Boggs (7 adults)


1 adult, 6 children with additional infant on lap




| | |
| --- | --- |
| | Christian Perez (3 adults) |
| | |
| --- | --- |
| | Michelle Roberts (2 adults) |