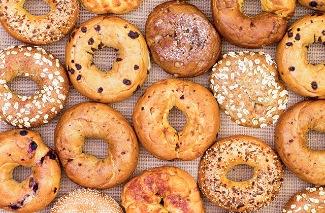 All School
Pajama Breakfast! (MWF + 5 day student RSVP)
The Parents' Group invites your BHPCNS student(s) and ONE special guest of their choice to join us for bagels and coffee in your fave pjs!   
PJs are optional, but very encouraged for both the students and their caregiver attending :)
Please RSVP so we have enough supplies!To ensure we have enough food and space, please only send one caregiver, parent or grandparent with your child. Thank you!
Wednesday, April 26th - 8:30-8:55am, then take your child to their classroom in their pjs.
Date:
04/26/2023 (Wed.)
Time:
8:30am - 9:00am EDT
Location:
Rainy Day Room
MY RSVP
Will you be attending the event?
Did you already RSVP? You can Edit your RSVP.

RSVP RESPONSES
Responses:
Yes: 4 No: 0 Maybe: 0


Adult Guests:
Confirmed: 4 Maybe: 0


Child Guests:
Confirmed: 4 Maybe: 0


| | |
| --- | --- |
| | Elizabeth Musselman (1 adult, 1 child) |
| | |
| --- | --- |
| | Amanda Kantner (1 adult, 1 child) |
| | |
| --- | --- |
| | Allyson Mullen (1 adult, 1 child) |
| | |
| --- | --- |
| | Erin Penfold (1 adult, 1 child) |