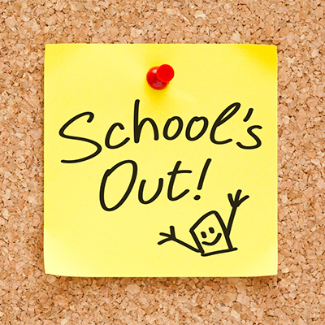 All School
BHPCNS Summer Send Off
Please join us for our annual Summer Send Off Party!  We will carry on a few of our annual traditions: family pizza ordering, music by John Henry for the kids, and more. 
Please RSVP so we can plan effectively.  All BHPCNS students and their families are welcome to attend.
MY RSVP
Will you be attending the event?
Did you already RSVP? You can Edit your RSVP.

AVAILABLE SLOT

5pm set up tables, nametag stations, trash cans and handwashing stations (5)

- many hands make light work and kids are encouraged to help out - please volunteer to help if you can!




All slots filled




6:45 pm-7pm Clean up; remove trash from playgrounds, break down tables, put things back inside the school, put bikes away (5)

- many hands make light work and kids are encouraged to help out - please volunteer to help if you can!




All slots filled




Adrienne Palmer (2)




My older boys will be happy to help too

RSVP RESPONSES
Responses: Yes: 103 No: 1 Maybe: 0

Adult Guests: Confirmed: 192 Maybe: 0

Child Guests: Confirmed: 206 Maybe: 0




| | |
| --- | --- |
| | Rachel Alderton (1 adult, 2 children) |

| | |
| --- | --- |
| | Alice Mae Pittman (1 adult, 2 children) |

| | |
| --- | --- |
| | Matt Reister (2 adults, 2 children) |

| | |
| --- | --- |
| | Gigi Mauro (2 adults, 3 children) |

| | |
| --- | --- |
| | Jessica Nolen (2 adults, 2 children) |

| | |
| --- | --- |
| | Adam Amann (1 adult, 2 children) |

| | |
| --- | --- |
| | Christine Orlikowski (2 adults, 3 children) |

| | |
| --- | --- |
| | Andrea Brown (2 adults, 2 children) |

| | |
| --- | --- |
| | Katherine Melgarejo (2 adults, 3 children) |

| | |
| --- | --- |
| | John Sharkey (2 adults, 2 children) |

| | |
| --- | --- |
| | Crystal Baker (1 adult, 2 children) |

| | |
| --- | --- |
| | Tiffany Yee (2 adults, 2 children) |

| | |
| --- | --- |
| | Dennis Barrett (2 adults, 3 children) |

| | |
| --- | --- |
| | Sarah Diamond (2 adults, 2 children) |

| | |
| --- | --- |
| | Autumn Balentine (2 adults, 3 children) |

| | |
| --- | --- |
| | Jackie Andrews (2 adults, 1 child) |

| | |
| --- | --- |
| | Lolly VanStekelenburg (2 adults, 2 children) |

| | |
| --- | --- |
| | Jan Pal-Goetzen (2 adults, 1 child) |

| | |
| --- | --- |
| | Susan Sellers (2 adults, 2 children) |

| | |
| --- | --- |
| | Mariko Shigeoka (2 adults, 1 child) |

| | |
| --- | --- |
| | Jan Morris (1 adult, 2 children) |

| | |
| --- | --- |
| | holly peloquin (2 adults, 2 children) |

| | |
| --- | --- |
| | Leslie Hertz (2 adults, 2 children) |

| | |
| --- | --- |
| | Stephanie Rosen (2 adults, 2 children) |

JT Burton (1 adult, 1 child)


We are excited to attend! Thank you so much Bradley Hills Nursery School!





| | |
| --- | --- |
| | Anne Simoneau (2 adults, 2 children) |

| | |
| --- | --- |
| | Kelly Rolls (2 adults, 4 children) |

| | |
| --- | --- |
| | Catherine Brevil (2 adults, 2 children) |

| | |
| --- | --- |
| | Jo Mason (2 adults, 3 children) |

| | |
| --- | --- |
| | Isabelle Scheich (2 adults, 2 children) |

| | |
| --- | --- |
| | Leyla Ghodsi (2 adults, 1 child) |

| | |
| --- | --- |
| | Lorena Sepsakos (2 adults, 3 children) |

| | |
| --- | --- |
| | Katie Mense (2 adults, 3 children) |

| | |
| --- | --- |
| | Bhakti Hansoti (3 adults, 2 children) |

| | |
| --- | --- |
| | Shoko Nakamura (1 adult, 3 children) |

| | |
| --- | --- |
| | Sabrina Gilday (2 adults, 2 children) |

| | |
| --- | --- |
| | Choi Family (2 adults, 3 children) |

| | |
| --- | --- |
| | Julita Shayo (2 adults, 3 children) |

| | |
| --- | --- |
| | Emma Dill (2 adults, 2 children) |

| | |
| --- | --- |
| | Julie Jennings (2 adults, 4 children) |

| | |
| --- | --- |
| | Neda Ahmadi (3 adults, 2 children) |

| | |
| --- | --- |
| | Suzanne Nagi (2 adults, 2 children) |

| | |
| --- | --- |
| | Kim Caine (2 adults, 2 children) |

| | |
| --- | --- |
| | Liz Ruby (2 adults, 1 child) |

| | |
| --- | --- |
| | Evan Gropper (2 adults, 2 children) |

| | |
| --- | --- |
| | Courtney Kraus (2 adults, 2 children) |

| | |
| --- | --- |
| | Sarah Iwarere (2 adults, 3 children) |

| | |
| --- | --- |
| | Thais Sharbaugh (2 adults, 1 child) |

| | |
| --- | --- |
| | Marilyn Mereish (2 adults, 2 children) |

| | |
| --- | --- |
| | Missy Banashak (2 adults, 3 children) |

| | |
| --- | --- |
| | Marcela Cruz (1 adult, 1 child) |

| | |
| --- | --- |
| | Scott Horowitz (2 adults, 2 children) |

| | |
| --- | --- |
| | Laura Fager (2 adults, 2 children) |

| | |
| --- | --- |
| | Gulsah Halici (2 adults, 1 child) |

| | |
| --- | --- |
| | Sarah Pelkey (2 adults, 2 children) |

| | |
| --- | --- |
| | Jill Krapf (2 adults, 3 children) |

| | |
| --- | --- |
| | Leslie Morrison (2 adults, 1 child) |

| | |
| --- | --- |
| | Jen Tugberk (2 adults, 2 children) |

| | |
| --- | --- |
| | Kanika Sanwal (3 adults, 1 child) |

| | |
| --- | --- |
| | Akshay Garg (2 adults, 2 children) |

| | |
| --- | --- |
| | Cass Price (2 adults, 2 children) |

| | |
| --- | --- |
| | Pooja Gupta (2 adults, 2 children) |

| | |
| --- | --- |
| | Emilye Messerly (1 adult, 2 children) |

| | |
| --- | --- |
| | Alli Gamard (1 adult, 2 children) |

| | |
| --- | --- |
| | Andie De Vaulx (1 adult, 1 child) |

| | |
| --- | --- |
| | Cynthia Xing (1 adult, 1 child) |

| | |
| --- | --- |
| | Christie Thomas (2 adults, 2 children) |

| | |
| --- | --- |
| | Hannah Harlan (2 adults, 2 children) |

| | |
| --- | --- |
| | Maureen Javers (2 adults, 1 child) |

| | |
| --- | --- |
| | Elena Fauquier (2 adults, 2 children) |

| | |
| --- | --- |
| | Carol Jacob DeGroff (2 adults, 2 children) |

| | |
| --- | --- |
| | Megan Barker (2 adults, 2 children) |

| | |
| --- | --- |
| | Emmaline Olson (1 adult, 1 child) |

| | |
| --- | --- |
| | Laura Aguilera (1 adult, 2 children) |

| | |
| --- | --- |
| | Amanda Kantner (2 adults, 2 children) |

| | |
| --- | --- |
| | Melissa Toufanian (2 adults, 1 child) |

| | |
| --- | --- |
| | Allison Lazare (2 adults, 2 children) |

| | |
| --- | --- |
| | Hanieh Saberinia-Claise (1 adult, 2 children) |

| | |
| --- | --- |
| | Joy Einstein (2 adults, 1 child) |

| | |
| --- | --- |
| | Elizabeth Musselman (2 adults, 3 children) |

| | |
| --- | --- |
| | Rebecca Odulio (2 adults, 2 children) |

| | |
| --- | --- |
| | Kimberly Auerbach (2 adults, 2 children) |

| | |
| --- | --- |
| | Adrienne Palmer (2 adults, 4 children) |

| | |
| --- | --- |
| | Megan Lieberman (2 adults, 2 children) |

| | |
| --- | --- |
| | Rieko Yamaguchi (2 adults, 2 children) |

| | |
| --- | --- |
| | Melissa Zarych (2 adults, 1 child) |

| | |
| --- | --- |
| | Elizabeth Sciolli (2 adults, 2 children) |

| | |
| --- | --- |
| | Logan Makumbe (2 adults, 2 children) |

| | |
| --- | --- |
| | Tess Falabella (2 adults, 2 children) |

| | |
| --- | --- |
| | Guinevere Seaward Shore (2 adults, 2 children) |

| | |
| --- | --- |
| | Cristina Tello (1 adult, 1 child) |

| | |
| --- | --- |
| | Sarah Brown (2 adults, 2 children) |

| | |
| --- | --- |
| | Laura Kheradi (2 adults, 2 children) |

| | |
| --- | --- |
| | Kelsey Brown (2 adults, 2 children) |

| | |
| --- | --- |
| | Reed Korol (2 adults, 1 child) |

| | |
| --- | --- |
| | Duggan Family (3 adults, 2 children) |

| | |
| --- | --- |
| | Katie Forbes (2 adults, 2 children) |

| | |
| --- | --- |
| | Nicole Waldo (1 adult, 2 children) |

| | |
| --- | --- |
| | Samantha Sloan (2 adults, 2 children) |

| | |
| --- | --- |
| | Ashley Cohen (2 adults, 2 children) |

| | |
| --- | --- |
| | Katie Reister (2 adults, 2 children) |

| | |
| --- | --- |
| | Allyson Mullen (1 adult, 2 children) |

| | |
| --- | --- |
| | Stacy Gordon (2 adults, 1 child) |