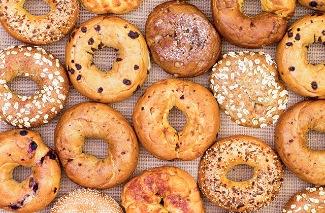 All School
Pajama Breakfast! (T/TH student RSVP)
The Parents' Group invites your BHPCNS student(s) and ONE special guest of their choice to join us for bagels and coffee in your fave pjs!   
PJs are optional, but encouraged for both the students and their caregiver attending :)
Please RSVP so we have enough supplies!To ensure we have enough food and space, please only send one caregiver, parent or grandparent with your child. Thank you!
Tuesday, April 25th - 8:30-8:55am, then take your child to their classroom in their pjs.
TUESDAY/THURSDAY students are encouraged to attend this day
M-F students can attend this or Monday's event
Bagels and coffee will be provided.  There is no cost to attend this event - this is sponsored by the Parents' Group
Date:
04/25/2023 (Tue.)
Time:
8:30am - 9:00am EDT
Location:
Rainy Day Room
MY RSVP
Will you be attending the event?
Did you already RSVP? You can Edit your RSVP.

RSVP RESPONSES
Responses:
Yes: 7 No: 0 Maybe: 0


Adult Guests:
Confirmed: 7 Maybe: 0


Child Guests:
Confirmed: 7 Maybe: 0


| | |
| --- | --- |
| | Stacy Gordon (1 adult, 1 child) |
| | |
| --- | --- |
| | Laura Kheradi (1 adult, 1 child) |
| | |
| --- | --- |
| | Eleanor Brown (1 adult, 1 child) |
| | |
| --- | --- |
| | Marco Mereish (1 adult, 1 child) |
| | |
| --- | --- |
| | Samantha Sloan (1 adult, 1 child) |
| | |
| --- | --- |
| | Katie Mense (1 adult, 1 child) |
| | |
| --- | --- |
| | David Auerbach (1 adult, 1 child) |