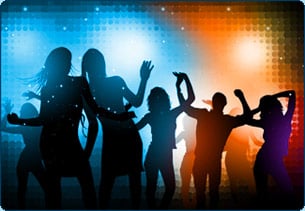 All Middle School Parents
2019 Middle School Book Beat
Middle School Families you are invited to the Middle School Book Beat on Wednesday, December 4 at 6:00 p.m. (the Book Fair will be open to everyone during this time). Don't miss this great Middle School party that features speakers, food, a bake sale to benefit Temple Sinai's People of the Book Literacy Project, and performances by the student rock bands. We look forward to seeing you there!
Please RSVP so that we can plan and please sign up to VOLUNTEER!
Date:
12/04/2019 (Wed.)
Time:
6:00pm - 8:00pm PST
Location:
Redwood Day School Gym
MY RSVP
Will you be attending the event?
Did you already RSVP? You can Edit your RSVP.

AVAILABLE SLOT

Help with Set Up (3)

- Please arrive at 5:30 p.m.




All slots filled




Nancy Cecchettini




Will arrive at 5:30 to help with whatever you need!

Help Serve Pizza (3)

- Please arrive at 6:00 p.m.




All slots filled




Denise Thanos




Denise Thanos

Allison Keith




Allison Keith

Bring baked goods (12)

- Please bring enough to serve 20 people




All slots filled




Joanne Cain




Something delicious

Lynda Deakin




I'll bring cupcakes or cookies

Nikki Maguire




Probably chocolate bundt cake

Alisa Barnes




Dozens of handmade, flavored marshmallows

Amy Catalano




Oatmeal Chocolate Chip Cookies

KIm Hoffman




choc chip cookies

Nancy Cecchettini




Sugar cookies or something easy

Brooke Abola




Will bring chocolate chip cookies

Olivia Catanese




something yummy

Wo/man the bake sale (3)

- Please arrive at 6:30 p.m.




2 of 3 slots filled




Natalie Friedman




chocolate cake

Help with Clean Up (3)

- Please plan on staying after the event!




All slots filled




Tanya Willacy




Will clean up

RSVP RESPONSES
Responses: Yes: 88 No: 12 Maybe: 5 No Response: 273

Guest Count: Confirmed: 220 Maybe: 11




| | |
| --- | --- |
| | Marcilie Smith Boyle (2 guests) |

| | |
| --- | --- |
| | Nanu Wolstenholme (3 guests) |

| | |
| --- | --- |
| | Avis Kowalewski (4 guests) |

| | |
| --- | --- |
| | Liz Price Patel (3 guests) |

| | |
| --- | --- |
| | Louise Knapp Pollard (6 guests) |

| | |
| --- | --- |
| | Gina Dominguez (3 guests) |

| | |
| --- | --- |
| | Steven Sweeting (2 guests) |

| | |
| --- | --- |
| | nicole vasgerdsian (2 guests) |

| | |
| --- | --- |
| | Tricia Iacovangelo (2 guests) |

| | |
| --- | --- |
| | Penny Fottrell (2 guests) |

| | |
| --- | --- |
| | Jaime Gutierrez (3 guests) |

David Lerner (3 guests)


Rachel Lerner and 2 family members





| | |
| --- | --- |
| | Urmila Raghavan (3 guests) |

| | |
| --- | --- |
| | Stephanie Mayhew (2 guests) |

| | |
| --- | --- |
| | Michelle Bowen (2 guests) |

| | |
| --- | --- |
| | norma Fiedotin (2 guests) |

| | |
| --- | --- |
| | Angelina Forrest (3 guests) |

| | |
| --- | --- |
| | Melanie Abrams (2 guests) |

| | |
| --- | --- |
| | Kelly Morrison (3 guests) |

| | |
| --- | --- |
| | Leah McGowen-Hare (2 guests) |

| | |
| --- | --- |
| | Jennifer Porcinito (3 guests) |

| | |
| --- | --- |
| | Jennifer Martin (4 guests) |

| | |
| --- | --- |
| | Olivia Catanese (1 guest) |

| | |
| --- | --- |
| | Sujata Neurgaonkar (2 guests) |

| | |
| --- | --- |
| | Tracy Clements (3 guests) |

| | |
| --- | --- |
| | Nancy Cecchettini (2 guests) |

| | |
| --- | --- |
| | Farhana Currimbhoy (2 guests) |

James Cleveland (3 guests)


Juno Yu





| | |
| --- | --- |
| | Juliette Linzer (3 guests) |

| | |
| --- | --- |
| | Vineela Poddatoori (3 guests) |

| | |
| --- | --- |
| | Natalie Friedman (2 guests) |