Blog
/ Volunteers – We Appreciate YOU!
The Genius Blog
Volunteers – We Appreciate YOU!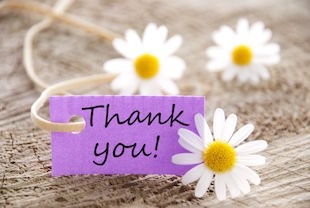 We can't stress it enough – SignUpGenius loves volunteers! And let us tell you, one of the most incredible things about working at SignUpGenius is that we get to chat with difference-makers Every.Single.Day. Difference-makers like you. This week is Volunteer Appreciation Week, so let us take a moment to say: 
Thank you for feeding and clothing the needy in your community.

Thank you for hauling those snacks to your favorite little league game.

Thank you for your commitment to years of PTA events and activities.
Thank you for helping friends and family that are struggling.
Thank you for caring for the Earth and tending to the world's furry friends.
Thank you for donating sweat and tears to make the latest fundraiser a success.
Thank you for making an IMPACT in the world!
The world is truly a better place because of volunteers like, well, YOU. We are thankful for the many volunteers we can be of service to, and honored that you have chosen our sign up service to meet your group organizing needs.
Posted by Amy Tidwell on Monday, April 20, 2015 8:32 PM EDT
Hi Westside PTO,
When you are sending out invites or emails from our site, each email is actually sent individually to the user. This helps protect privacy and ensures that users will not be able to see any recipient email addresses.
Posted by Amy Tidwell on Tuesday, April 21, 2015 1:48 PM EDT
Stephan,
We are always interested in case studies from our users. If you have recently used SignUpGenius to manage your event, and would like to submit a picture and brief write up, please contact our support team by clicking the "Help" tab from the home page and we can give you more information about how to go about this. Thanks!