Blog
/ Check Out Our New Fall Look
The Genius Blog
Check Out Our New Fall Look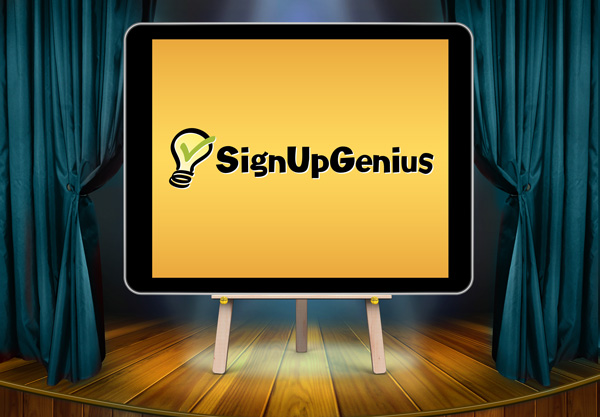 With all of the fun fall fashions coming out, we couldn't resist donning a NEW STYLE of our own just for you. It's clean. It's simple. It's designed with your busy lifestyle in mind. Find all of the tools and info you need to plan any fall event quickly. We can't wait to help you look like a fabulous group organizer! 
In a hurry? Here's a SNAPSHOT of the feature ensembles we've put together. 
Stocking Up on the Basics (Available for free in SignUpGenius Basic)  
75 New Sign Up Themes for Fall
Advanced Email Sending Options
Intro to SignUpGenius Flyers
Email Reporting
Increased Server Capacity 
Look Like a Pro (Available in affordable SignUpGenius Pro Subscriptions)
Attachments on Sign Ups and Emails
GeniusDrive Cloud Storage
Volunteer Hours Report
Themed Email Invites
Email Open and Click Through Tracking 
---
Curious to learn more? KEEP READING! 
---
NEW! 75 Sign Up Themes
We couldn't resist showing these off earlier this month, but if you haven't had a chance to check them out yet, here they are. 
NEW! Advanced Email Sending Options
You asked and we listened. Now you can send emails to multiple groups or individuals. While you're at it, why not send multiple sign ups in one email? It's even possible to send an email that points people to an index page of all of your group's sign ups in one spot.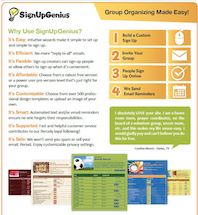 NEW! Intro to SignUpGenius Flyers
When you realized SignUpGenius would do away with reply all emails, you couldn't stop telling everyone you knew about our online sign up service. We get it. But we also know some people are a little hesitant about trying out new technology. That's why we've created SignUpGenius intro flyers and welcome letters for you to share. Down with reply all emails everywhere!  
NEW! Email Reporting
Ever wonder if your emails are actually going out to people? We can help with that. Now you can see the delivery and bounce status of every email you send. Check out our new Message Center. 
NEW! Increased Server Capacity
Did you know that we send over 10 MILLION EMAILS a month here at SignUpGenius? Yikes… that's a lot of messages to keep track of. We've greatly increased our server capacity to minimize delays in your email sending. 
New! Attachments on Sign Ups and Emails
Provide additional information or forms that group members need for an event by including file attachments on sign ups or in emails. Group members can download files and use them as needed.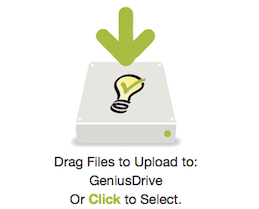 NEW! GeniusDrive Cloud Storage
Our new GeniusDrive gives Pro users access to cloud file storage for their account. Upload documents AND images related to your event in your own GeniusDrive storage area and voila…you can add attachments to your sign ups, email them to your group members, or share them with your subadmins! How genius is that?
NEW! Volunteer Hours Report
Have you ever needed to know how many hours a volunteer signed up to serve? Our powerful volunteer hours report allows you to do that and SO MUCH MORE. Track volunteer hours across individual or multiple sign ups. You can even track hours by groups of people to find out how much time an entire family, classroom, or subcommittee volunteered.   
NEW! Themed Email Invites
If you're the kind of person who likes to coordinate her purse with her nail polish, this feature was made for you. Look like a true event organizing genius with themed emails to match your sign ups. Tres chic!  
NEW! Email Open and Click Through Tracking
Sometimes knowing an email was delivered isn't all of the information you need. You can view the open and click through rates for all email invites that you send for the times when you want to know who has seen your sign up and how often they've viewed it. 
All this and we're just getting started. With a sleek and sassy new site design, SignUpGenius Mobile is feeling a bit frumpy. Watch for changes to Mobile early this fall. Didn't see another new feature you were hoping for? Stay tuned for more upgrades in coming months.  
Through September 15th, SignUpGenius is offering upgrades from individual accounts to a Pro version for as little as $99.99 a year.  SignUpGenius Pro provides an advanced suite of features for power users that includes multiple administrator access, removal of ads, scheduled start and stop dates on sign ups, and more. UPGRADE NOW! Have a question? Be sure to drop us a line and we will be happy to help. Let the fall organizing begin! 
Posted by Rebekah K on Monday, March 06, 2017 2:07 PM EDT
I can see that some emails bounced. Is there a report that tells me which ones bounced so I can correct the email?
Posted by Betsy Lytle on Tuesday, March 07, 2017 9:24 AM EDT
Hi Rebekah,
You can view the details of emails sent from your account at any time. On the left side of the account page select *Messages*. Click the *Dashboard* tab to view recently sent messages. Select the *Message Details* icon to the right of the email that you want to review.

Select *Message Details* to view the email text that was sent. Click *Message Analytics* to view the list of email addresses to whom the invite was sent and check for any emails that were not delivered.

If you need additional assistance with this, please contact us directly using this link: http://www.signupgenius.com/help