Blog
/ User Spotlight: Girl Scouts of Citrus Council
The Genius Blog
User Spotlight: Girl Scouts of Citrus Council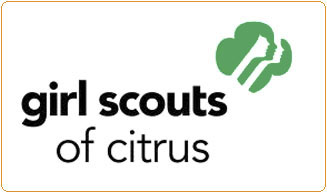 We recently chatted with Marcy Hutchens, the Service Unit Manager for the Girl Scouts of Citrus Council. Hutchens recently coordinated their Girl Scout cookie booths with SignUpGenius and was thrilled with the results. Check out what she had to say!
How many cookie booth shifts were you able to coordinate with SignUpGenius? 898 booth slots were created with SignUpGenius. 41 troops out of 46 troops participated over the course of 4 weekends. 
How is the money raised from cookie booths used? Each troop earns their own money. My troop earned $848.52. The girls have decided to use their money to buy supplies for local shelters, horseback ride and go to a waterpark at end of year.
Can you give us a specific example of a feature that helped you manage things better? I needed to know just how many booths a certain troop signed up for. I was able to create the [custom] report… and BAM... there it was. 
What have others thought about SignUpGenius when you recommended it to them? I had numerous leaders thank me for making cookie booths sign ups so easy this year. They loved that they had the ability to look at the entire weekend and then choose a location on their own time. When a booth was slow, they looked to see if there were any booths near by that were available to move to. Also the leaders were able to print out their schedule and have one sheet of paper with all their booths. They loved that! 
How has using SignUpGenius affected your life as an organizer? SignUpGenius gave me freedom from being tied to my leaders all weekend. It allowed me to be confident that the leaders could locate another booth location if needed. 
What does selling these cookies mean to your group and to the girl scouts? Cookies enable girls to grow their 5 skills: Goal Setting, Decision Making, Money Management, People Skills and Business Ethics.  I can tell you I saw my little 6 year olds courage and confidence grow over their time at the booths. Being able to speak to customers, look them in the eye, give your opinion… this is something that is hard for adults to do... yet after an hour at a booth, they become pro's!
Thanks, Marcy, for sharing with us about your sign up success! It's excited to see your girls be able to flourish under great management. So honored that you chose to use SignUpGenius to help save time and improve efficiency. Save a box of Thin Mints for us next year!
Share with us below how YOUR group uses SignUpGenius, and don't forget to enter our Fundraising Made Easy Giveaway for a chance to win $2500 for you Fundraising Group!
Posted by Marcy Hutchens on Thursday, May 01, 2014 7:17 AM EDT
Kate! I was so happy to be able to share our experience with you. Cookie season is going to be even easier next year due to Sign Up Genius! And you..yourself may find your world involves Daisies and cookies next year!! :)
Posted by Kate White on Thursday, May 01, 2014 9:37 AM EDT
Marcy,
Thank YOU, again, for sharing with us. It was so helpful to hear how your group uses the site! I will know who to call if I need to speak with a cookie expert! :)