Blog
/ SignUpGenius Inks Professional Sports Sponsorship Deal
The Genius Blog
SignUpGenius Inks Professional Sports Sponsorship Deal
FOR IMMEDIATE RELEASE:  April 1, 2010 – Charlotte, NC. 
A media frenzy descended on Charlotte, NC today when site co-founder Dan Rutledge revealed during a sweeping press conference that SignUpGenius.com has been chosen as the "official free online sign up thing" for the professional sport of full-contact women's croquet.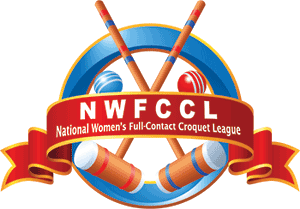 "This is a huge moment for us," Rutledge said. "We've been longtime supporters of the NWFCCL (National Women's Full-Contact Croquet League), and we appreciate the leadership and commitment to excellence that the league brings to the world of competitive sports. We feel like this is a marriage of two iconic brands. Full-contact women's croquet is insanely popular with youth and adults alike – and just the kind of organization we want to partner with."
Croquet Commissioner Megan Vespa was on hand in Charlotte to reveal the new league jerseys that sport the SignUpGenius logo and quickly waved off the suggestion that the league was "selling out." Said Vespa: "There are certain companies that bring a whole new level to corporate sponsorship. We looked at all the biggies: Microsoft, Coca-Cola, and that company that makes the Chia-pet. But NO ONE offered the kind of exposure and the free customizable sign up forms that this company brings. It just made sense."
The deal was seen as a great publicity move for the NWFCCL, which has struggled recently with criticism that the popular sport is "too rough" and "barbaric." As recently as March, former National League All-Star Pam French was flagged for a flagrant foul that nearly cost her team a spot in the playoffs when she forcefully used her mallet to send opposing player Tammy Medders sprawling face-first into a wicket.
"Yeah, it's rough. But this is how the games is played," said French afterwards. "If she can't take the heat, then turn off the crock-pot."
| | |
| --- | --- |
| Croquet Superstar Myrtle Harlacher waves to fans at the SignUpGenius press conference. |   |
Sue Flannery, head of the sports watchdog group Play Fair, thinks that incidents like this send the wrong message to children. "A lot of our girls look up to these women. Let's face it… these players have the perfect hair, the rippling muscles, the mallets… they are role models whether they think so or not."
Commissioner Megan Vespa stressed that the partnership with SignUpGenius demonstrates that the women playing full-contact croquet are more than just "supermodels whacking a ball through hoops." "The partnership with SignUpGenius shows that our athletes are intelligent too," said Vespa. "Our women can do more than score a double-bank while holding off an opposing player with a stiff-arm… they can also plan and organize their school, home, and church activities for free using the latest technological tools."
Angela Sluder, manager of the league-leading Arizona DeathSmackers, agrees. "The truth is, I already use SignUpGenius all the time for our team. By creating a free online sign up sheet, I can easily organize which of the girls will volunteer to bring the after-game steroid-enhanced protein shakes. The automatic email reminders mean that I no longer have to throw anyone into a locker to remind them to do their duty."
By sponsoring the NWFCCL, SignUpGenius hopes to ride the wave of public excitement that has swelled since the "Big Hoop" playoff tournament was broadcast by CW affiliate WDUD in Beaver Creek, Montana. According to inside sources, super-agent Jack Lugar brokered the sponsorship deal which involves a web campaign, uniform sponsorship, and a 4H parade in Clyde Park, Minnesota. The sponsorship deal is believed to be an exclusive annual contract in the "low three figures."
Comments
Posted by Soxysconacy flpspqlq on Wednesday, October 31, 2012 1:20 AM EDT
I was very happy to discover this web-site.I needed to I appreciate your time and energy because of this amazing read!! I surely enjoying every little chunk of it and I've you bookmarked to have a look at new stuff you blog post.

May I just say what a relief to locate an individual who really knows what theyre talking about online.