Blog
/ Organize Your Year Like a Pro
The Genius Blog
Organize Your Year Like a Pro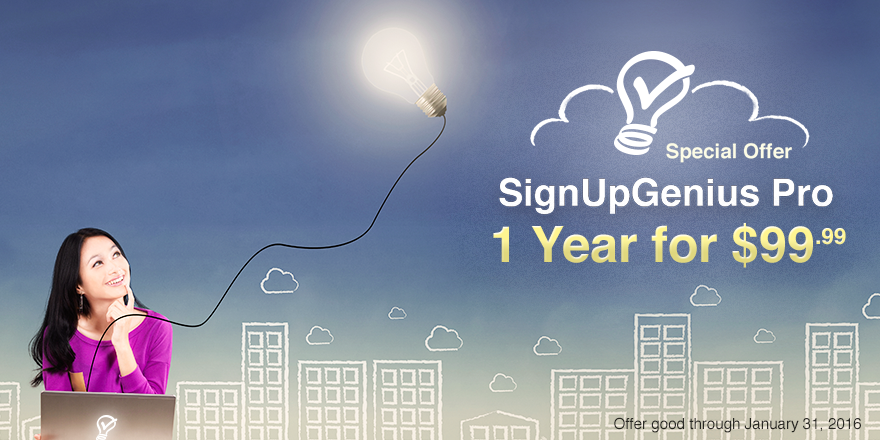 Your January calendar is probably already filling up with commitments, and you're wondering how you'll keep that resolution to be more organized this year. Don't stress! SignUpGenius has the tools to help you plan your schedule and events.
Through January 31, you can upgrade to SignUpGenius Pro for as little as $99.99 for your first year. With Pro you can:
Attach a document to your sign up to share with your group.
Set restrictions on sign ups per participant or slot with the quantity limits tool.
Start or close your sign up on a specific date.
Split the work by adding multiple admins to your account.
Gather additional data from group members with more custom questions.
Plan ahead with options to customize and/or schedule group emails.
Hide dates that are past on your sign up so people find what they need quickly.

Add chat and phone support for Gold and Platinum users.
With Pro help, you'll be one step closer to reaching your No. 1 goal in 2016. Plus, you'll look like a true organizing genius!