Blog
/ A Whole New Perspective: Try Calendar View!
The Genius Blog
A Whole New Perspective: Try Calendar View!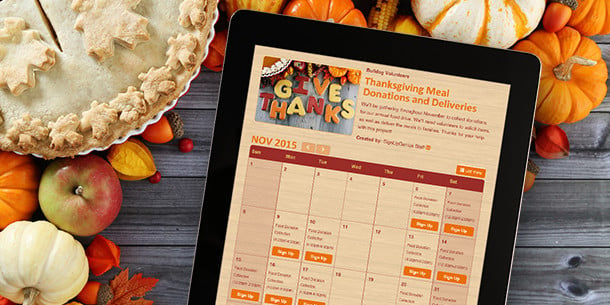 SignUpGenius is introducing its newest feature, Calendar View, just in time to help you manage your busy schedule during the holidays.  
What's special about it? Calendar View will change how you look at your sign ups — literally! If you've ever been bogged down by events that have multiple or recurring dates, Calendar View offers a solution.
One Sign Up, Two Views:


Sign up creators can set Calendar View as the default setting when participants arrive on their sign up. Users can easily switch back and forth between the new view and traditional List View at anytime. They can also sign up for a slot using either option. 
Check out these popular ways to use the Calendar View:
As your calendar starts to fill up this month, don't stress! Calendar View gives you one more way to stay on track this season.
Posted by Cami Bohn on Thursday, August 18, 2016 7:45 PM EDT
How can I make Calendar View the default View that my volunteers will se?
Posted by Betsy Lytle on Friday, August 19, 2016 7:51 AM EDT
Hi Cami,
At Step 4: Slots, scroll to the end of the page where you will see the heading 'Advanced Settings.' Click on the (+) sign and the Advanced Settings options will display. Locate the last option: Show Calendar View by Default and click the option to the 'On' position. Keep in mind, the calendar view is available only for multiple date sign ups. Remember to select 'Update' to save the changes to this setting.