National Volunteer Week News and Giveaways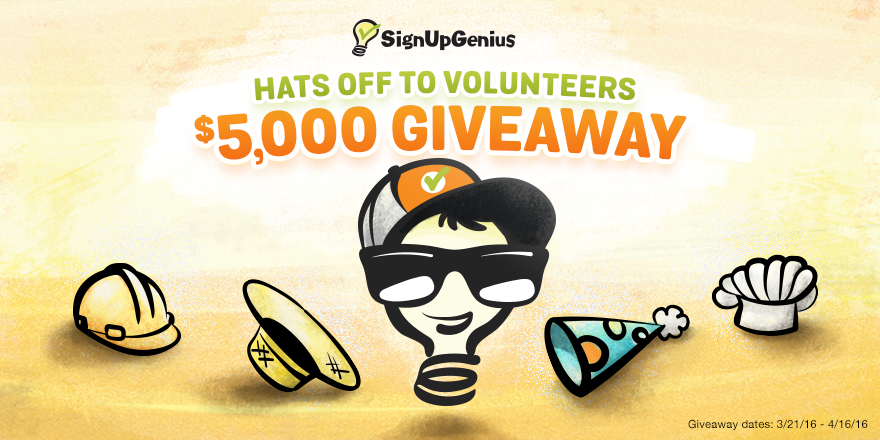 At SignUpGenius, we believe that volunteers can change the world, so we are dedicated to helping you do just that. That's why — in honor of National Volunteer Week — we have some fun and useful appreciation gifts just for you, starting with our $5,000 Hats off to Volunteers Giveaway! Our Volunteer Appreciation celebration also includes: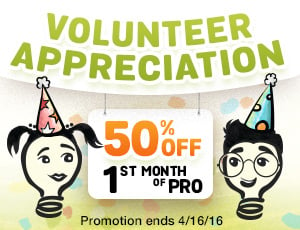 Special Deal: Upgrade to SignUpGenius Pro for 50% off your first month! DETAILS
Plus, enter to win 1 of 20 T-shirts when you upgrade to SignUpGenius Pro between 4/10-16. GO PRO
Check out great gift ideas to say thank you to volunteers.
Keep an eye on the Genius Blog to see our volunteer spotlights.
Follow along as SignUpGenius serves on April 12, National Volunteer Day.
Thank you for supporting us and allowing us to serve you! We couldn't do what we do without you.
Posted by Kate White
There are currently no comments for this page.
Post Your Comment
NOTE: You do not need an account to post. For the ability to delete, create an account.