Join SignUpGenius: Sign Up To Give on #GivingTuesday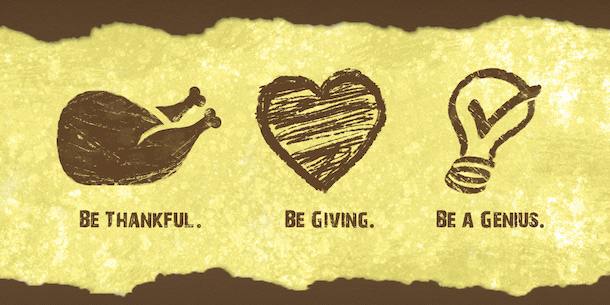 Watch SignUpGenius on Facebook Live, 11/29/16 at 11am EST, as we present donations to our key giving partners! facebook.com/signupgenius
We know SignUpGenius users are a generous bunch of people. You give your time, money and mental energy to organize events that make a difference and bring people together.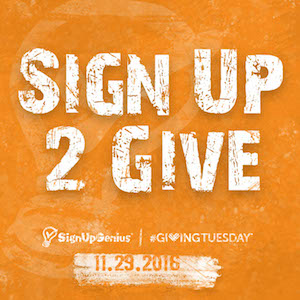 That generosity is an important part of our culture at SignUpGenius, and on Giving Tuesday (November 29) we're pausing to give back to organizations that matter to us.  
We'll be donating $40,000 ($10,000 each) to our four main giving partners: Brookstone Schools, Samaritan's Purse, Christian Adoption Services and African Christians Fellowship International. SignUpGenius is committed to helping vulnerable children in our local community of Charlotte, N.C., as well as across the world. 
On Giving Tuesday, immediately following the gift-buying rush of Black Friday and Cyber Monday, remember the organizations making a difference in the world. What a great way to show thanks to your favorite nonprofit! 
Visit our sign up and tell us where you'll be donating on Giving Tuesday. Join the movement, and help us spread the spirit of giving. 
Posted by Erin Dunn
There are currently no comments for this page.
Post Your Comment
NOTE: You do not need an account to post. For the ability to delete, create an account.