SignUpGenius Ranks 12th Fastest-Growing Private Company in Charlotte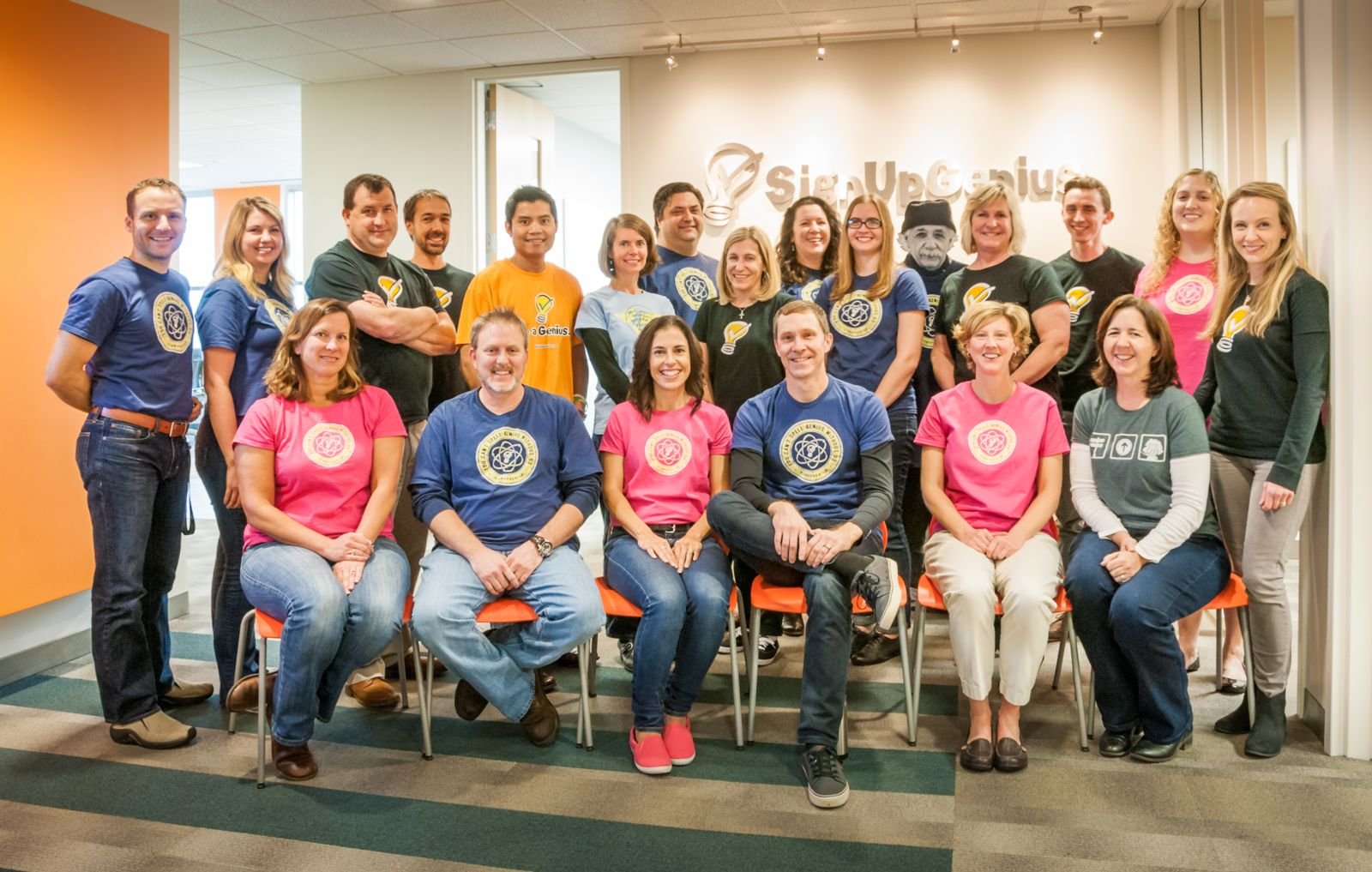 CHARLOTTE, N.C. — The Charlotte Business Journal named SignUpGenius the 12th fastest-growing private company in the Charlotte metro region, with a three-year revenue growth rate of 84.1 percent. 
"We're thrilled to be honored among so many innovative companies," CEO Dan Rutledge said. "Our mission is to empower people to change the world by making it simple to organize groups. SignUpGenius' growth is more confirmation that users find our online tools useful and powerful. We expect to keep growing and help even more people make a difference in their communities."   
SignUpGenius, the leading online sign up service for event and volunteer management, was recognized at the CBJ's annual Fast 50 awards ceremony Thursday night. Companies had to report revenue of at least $1 million in 2014 to qualify. 
The company moved into new offices in Ballantyne Corporate Park this summer, allowing it to grow to 23 employees, a more than 50% increase this year.
More than 10 million people visited SignUpGenius in October, the busiest month for the site so far. The company also announced in November it is acquiring online sign up site Jooners. 
About SignUpGenius
SignUpGenius simplifies the process of coordinating events and people by providing online sign ups for non-profits, schools, sports, churches, families, colleges, businesses, and organizations. By enabling up to 10 million unique visitors per month to sign up for tasks online, SignUpGenius has done away with the need for paper sign ups, "reply all" emails, and phone trees.
SignUpGenius on Facebook: www.facebook.com/SignUpGenius
SignUpGenius on Twitter: www.twitter.com/SignUpGenius
Contact SignUpGenius: [email protected]
Posted by Erin Dunn
There are currently no comments for this page.
Post Your Comment
NOTE: You do not need an account to post. For the ability to delete, create an account.